Do you want to find new flooring for your space, and two types of flooring options are wondering in your mind? One depicts the natural wooden beauty that is our evergreen wooden flooring, and the second one provides a luxurious outlook to your space, our beloved laminate flooring. Now tell me, which type of flooring will you opt for? I am sure it will be the biggest dilemma for you. Why?
Whether it's the stylish laminate flooring or the highly durable wooden flooring, both are marvelous in their own work. Wood flooring will give you a bundle of warmth and coziness in cold weather, which I am sure you will not get in laminate flooring.
However, laminate flooring gives you astounding shininess to your floor every day. But will wooden flooring be able to give you that shining floor?
So, what to choose? Well, you need not to worry. I will clarify all your doubts regarding the confusion between laminate flooring and wooden flooring. So, read this blog till the end to clear your biggest confusion.
Comparing Wooden And Laminate Floors
Now comes the real-time, where you will get to spot the actual differences between laminate flooring and wooden flooring. So, are you all ready for this comparison?
Appearance and Appeal
Wooden Floors:
When I talk about the wooden floor, only one thing comes to mind, and that is the goodness of mother nature present in it. It just beautifully resembles the purity of natural wood on your floor. Isn't it wonderful? Its warmth will never let you down in tough, cold situations. Also, don't forget the natural coolness of wood. This coolness proves to be the best therapy for relaxing your tired foot muscles.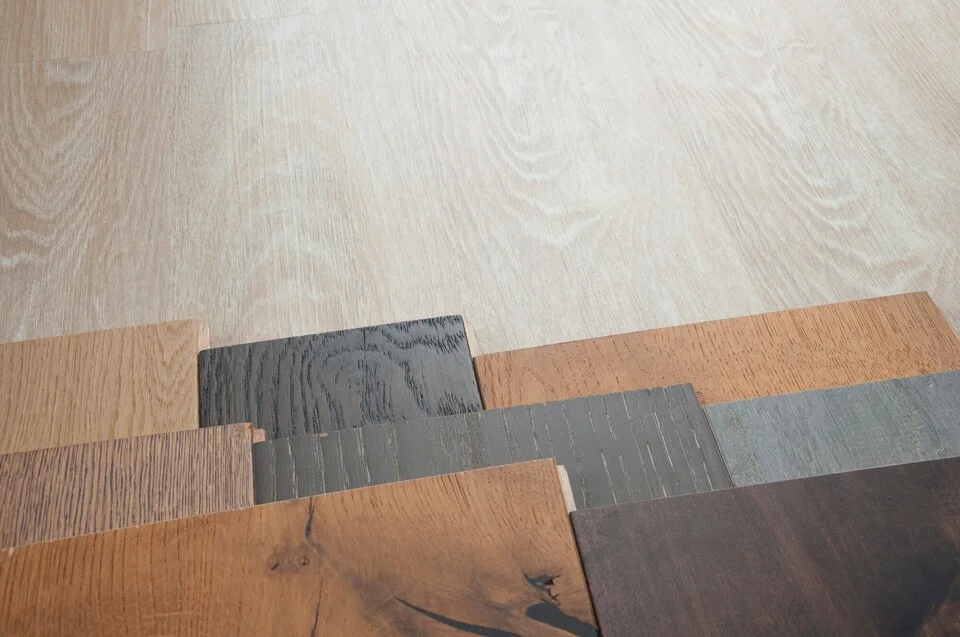 Laminate Flooring:
Who doesn't dream of having a luxurious touch on their flooring tiles? Nobody. But luxurious tiles like timber are very costly. So, how can I give a luxurious touch to my flooring by maintaining my budget balance? It's very simple.
Laminate flooring will make it happen. Yes, it is able to replicate all the costly floorings like ceramic and wood and give your flooring a stylish and luxurious touch through its mind-blowing appearance. Isn't it wonderful?
Toughness and Endurance
Wooden Floors:
You always have seen the trunk of the trees. We all know how tough they are. No matter what type of weather or pressure it faces, it will always stand upright in high spirits. Now, how can these trunks benefit us as a flooring solution?
Of course, it does! What do our wooden floorings consist of? The answer is the same-natural wood taken from trunks. So, you can imagine how tough and durable your flooring will become. It will never die, no matter how hard the foot traffic is.
Laminate Flooring:
We always think that cheap things are not durable. But is it the real case with laminate flooring? Not at all. Some cheap things can also be qualitative. And this definitely holds true for laminate flooring. It is highly durable. Moreover, it is scratch and stain-resistant. So, even if your guests mistakenly spill coffee on your laminated floor or your kid drops his heavy toy car on it, you can relax.
Upkeep and Repair
Wooden Floors:
After knowing the toughness and rigidity of wooden floors, I am sure you would be thinking of buying them. But there is one thing you need to know before opting for it.
If you are prone to keep your flooring space clean and tidy every day, then you should go for wood flooring for sure because wooden flooring needs less maintenance. And don't worry, it doesn't need any special cleaning solutions. Just need to have your surfaces a spa day by regular sweeping and mopping. That's it.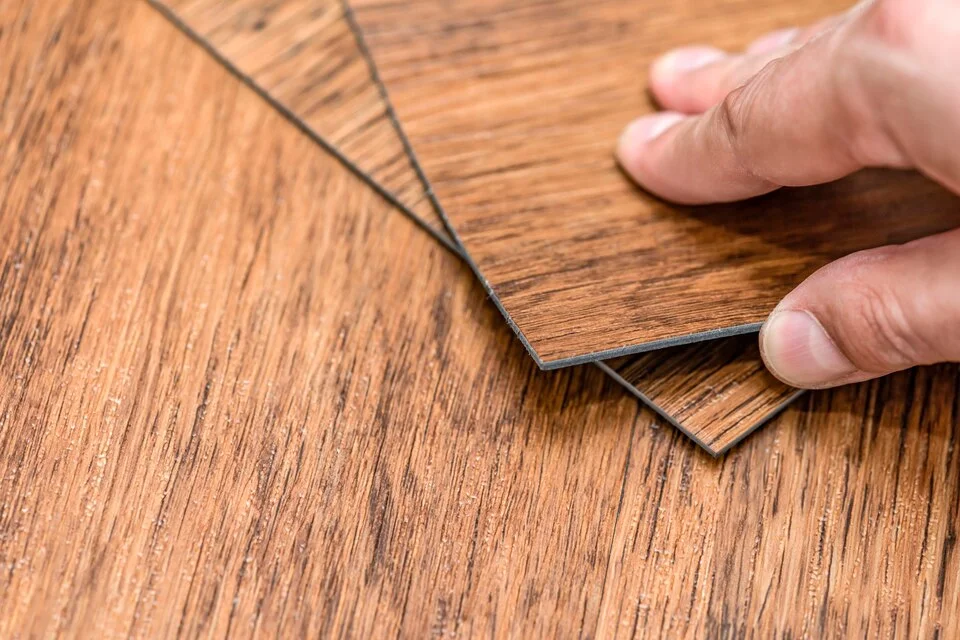 Laminate Flooring:
If you are the one who is having a hectic schedule and struggling to find time for floor cleaning, then my friend's laminate flooring is made for you. So, do the laminate floorings not require regular cleaning and maintenance? No, they also require proper care. But, unlike wooden flooring, they will need your minimal love and care.
Cost and Affordability
Wooden Floors:
When you just imagine wooden flooring, you will get drowned in its beauty, just like a diamond. And diamonds are not easy to buy. You have to pay a high heck of your money. But diamonds are definitely a good sort of investment. And, the same thing goes with the wooden floors. If your bank balance is rich enough to buy it, you should surely opt for it.
Laminate Flooring:
Believe me or not, laminate flooring is the best friend for the ones who cannot afford to even think of having costly floorings for their space. Whether you want a design of stone or ceramic, laminate flooring becomes its perfect replica.
So, now no need for you to compromise in your dreams of having luxurious flooring for your space, as laminate flooring is available for you at a cost-effective price.
Installation Process
Wooden Floors:
When it comes to the installation process, wooden flooring expects some kind of expert technicalities from your side. They are not at all easy to install. And Inadequate knowledge about wooden flooring installation will not get your flooring to be perfect. In short, to have your wooden flooring perfectly fitted, you will need to get help from technicians.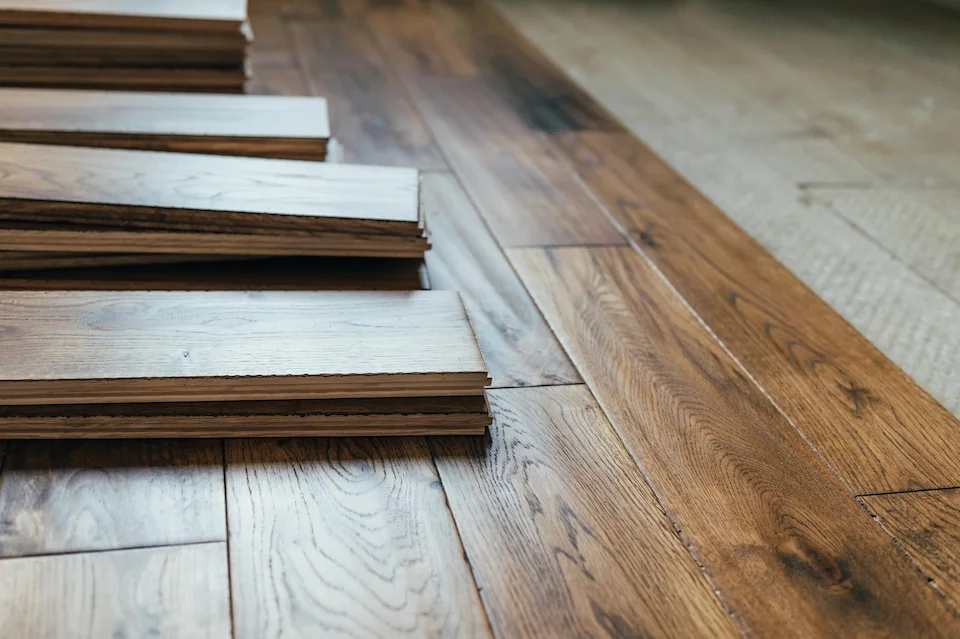 Laminate Flooring:
Although wooden flooring is tough to install, laminate flooring has damn easy installation. Yes, it comes with an easy click-and-lock system that you can even install. So, in the case of laminate flooring, you need not wait for the technical team to arrive for its installation. You can do it by yourself. Isn't that impressive?
So, now you have a clear idea about what differences exist between wooden flooring and laminate flooring. For a luxurious look, you should definitely opt for wooden flooring. But what about its costliness and difficult installation?
That side laminate flooring should be your choice. So, which one should you opt for? Simple, the one that fits well with your budget and space. Because, for me, both the floorings are equal in their specific pros and cons.
Conclusion
It is a clear thing that both the floorings, whether wooden or laminate, are running well on their own paths of some pros and cons. None is the best. Your ultimate decision depends on your budget and space.
But, We8 International is open to delivering both wooden and laminate floorings at an affordable price while providing high-end quality, as we have been leading the SPC flooring manufacturing and supply for 20 years. So, hurry up and choose your best flooring tiles from WE8 International.
---
Article Last Updated: 10th July, 2023
---