WE8 International has been serving the global tile market for many years. All these years of expertise and innovative tile products have helped them lead the vitrified tile manufacturing in India. Whether it's about flooring your space or decorating your walls, WE8 has been emerging as a leading craftsman in manufacturing all sorts of tiles.
WE8 always believes in manufacturing and delivering qualitative products. And it never fails in testing all its tile products before making them live. The qualitative testing helps WE8 in enduring trustworthy and long-lasting relations with their clients.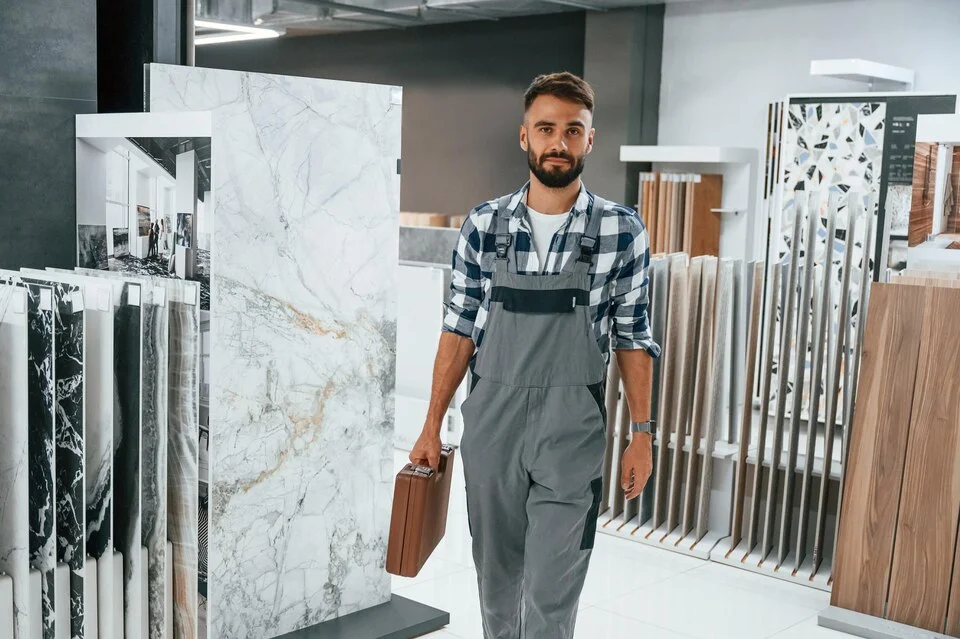 And WE8's vitrified tiles are no more than magical wonders. These vitrified tiles can withstand high pressure and are never going to die. So, it always helps your interior design stay alive through its all-time fresh and aesthetic look. Moreover, you will be surprised to see its fascinating design and color collection that will rock your space's interior look.
Whether you need tiles with classic design or contemporary marvels, WE8 International's exceptional vitrified tiles will never let down your dream of having perfect tiles for your interior.
You might tackle your head thinking about how WE8 International has made it possible to lead the tiles race. To have your answer, go through this blog.
Why Is WE8 International The Best Vitrified Tile Manufacturer?
As I said, WE8 International has been successfully serving the tile industry for 20 long years. And 20 years is not a small number. But how is it able to strive in such a competitive era? Well, here is the answer to your question.
Exquisite Craftsmanship: Every craftsman of We8 International has unique tile crafting skills and expertise. The vitrified tiles by We8 International reflect their craftsmen's art of designing. The design of every vitrified tile tells us how their craftsmen create artworks with high precision, which many craftsmen fail to do.
Innovation Unleashed: Innovative products always help you elevate your business. And the same thing has happened with We8. Its astounding vitrified tiles are innovative ideas that were not created before. Moreover, We8 has never agreed to settle down for quality. Also, high-quality and innovative products have heightened We8.
Rock-Solid Durability: The first thing that we always want in our tiles is high durability. You can get such highly durable tiles from We8. Their vitrified tiles are always able to yield high pressure no matter what. This allows the vitrified tiles to serve you longer, so when durability is your first preference, without any doubt, opt for We8 International.
Dazzling Variety: We8 never believe in compromising the range of designs and colors. We8 knows very well that its ultrawide design collection of vitrified tiles will help its clients create outstanding interior flooring and wall designs. Therefore, it opens up a limitless sky of designs and colors.
So, these four pillars: experienced craftsmen, high durability, innovative vitrified tiles, and versatile design collection help We8 International lead the race for best-vitrified tile manufacturer.
The Benefits Of Choosing We8 For Vitrified Tiles
There is no doubt that the vitrified tiles by We8 are surely going to benefit you in numerous ways. Here, I have enlisted what kind of benefits you will enjoy through We8:
Timeless Beauty, Minimal Effort: The vitrified tiles by We8 never die. Yes, you read that right. We8's vitrified tiles are immortal by retaining their shineness for years. Moreover, these vitrified tiles are easy to clean, which makes your cumbersome cleaning task much easier.
Tougher Than a Rhino: The We8's vitrified tiles are very strong in yielding high pressure. So, we can say these tiles are much tougher to beat in terms of durability. Such tiles live longer no matter what type of heaviest foot traffic steps on them.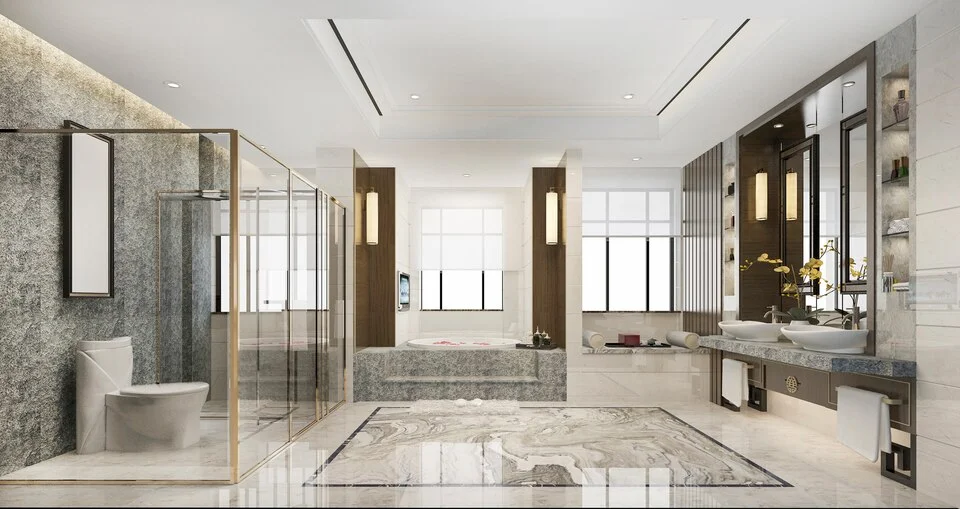 Stain Resistance, No Drama: Now, whether your guests mistakenly drop their glass of wine or your toddler spills its painting colors, there is no need for you to worry. Because We8 International's vitrified tiles are stain-resistant, so, no matter how hard the stain is, vitrified tiles are easy to clean.
Moisture? No Sweat! Which is the most moisture-containing area in your space? Of course, your bathroom and kitchen. But wait! What if I tell you that now your bathroom will remain dry for hours? You will not believe it, but yes, We8' vitrified tiles are doing this. These tiles are moisture-resistant, thus becoming the perfect fit for your bathrooms and kitchens.
Affordable Elegance: You might think that We8's tile products might be costly as they come with amazing qualities. But, no. We8 International always believes in providing qualitative tiles at their client's affordability. So, you design your space with qualitative vitrified tiles without compromising your budget.
So, you can see how vitrified tiles by We8 International are truly enormously beneficial to your space design.
Competitive Pricing And Value For Money
We8 International has only one slogan: Provide qualitative tiles at affordable prices. It has been following this slogan for ages. This slogan has helped We8 keep its clients happy with a beautiful customer experience. So, We8 helps you to have affordable and qualitative vitrified tiles that make your floors truly aesthetic.
Of course, you will find many tile manufacturers providing you with vitrified tiles at much more reasonable prices. But who will guarantee the quality of those tiles? No one. So, why settle down for less qualitative tiles when you are getting a big qualitative hamper at such an affordable price from We8?
Conclusion
We8 International has been leading the vitrified tile manufacturing. How? It's Simple through its qualitative tile production at many affordable prices.
The vitrified tiles by We8 International are unique artwork of its craftsmen, withstand high pressure, offer an amazing design collection, and are moisture-resistant. Isn't it wonderful? Where can you find these many qualities?
So, why waste time enquiring somewhere else? Hurry up and visit We8 International's website to get an enormous collection of astounding vitrified tiles from the comfort of your home.
---
Article Last Updated: 14th July, 2023
---