Are you stressed about upgrading your floors but are confused about how and where to start? One of the most innovative and latest flooring options is SPC flooring. The term SPC stands for "stone polymer composite." It is a composite material made from a combination of natural stone along polymers.
Are you looking to not spend too much money on flooring but want to get an affordable and durable flooring option for upgrading your home? Also, do you want floors that are stain-resistant and also waterproof? SPC flooring can be the choice you're seeking for!
Also, SPC flooring is scratch-resistant, which proves to be a better choice if you have pets at home. Not just that, SPC flooring gives stylish and cozy looks to your home's flooring. Thus, we'll help you decide which stylish yet durable SPC flooring can be the best choice for 2023.
Let's start the topic, from details of flooring to deciding which flooring will be perfect for you.
What is SPC Flooring?
If you have been looking for trendy flooring for your living space, SPC flooring is just for you. It is becoming one of the most popular and innovative flooring options and the best alternative to laminate or hardwood floors. Let's try to get a deeper understanding of what exactly SPC flooring is.
The term SPC expands as Stone Polymer Composite. This material is created by making a combination of mineral powder, stabilizers, and polyvinyl chloride, which are then pressed together with heat and pressure. The end game of this whole process is getting a finished SPC flooring that is super sturdy and scratch-resistant as well as waterproof.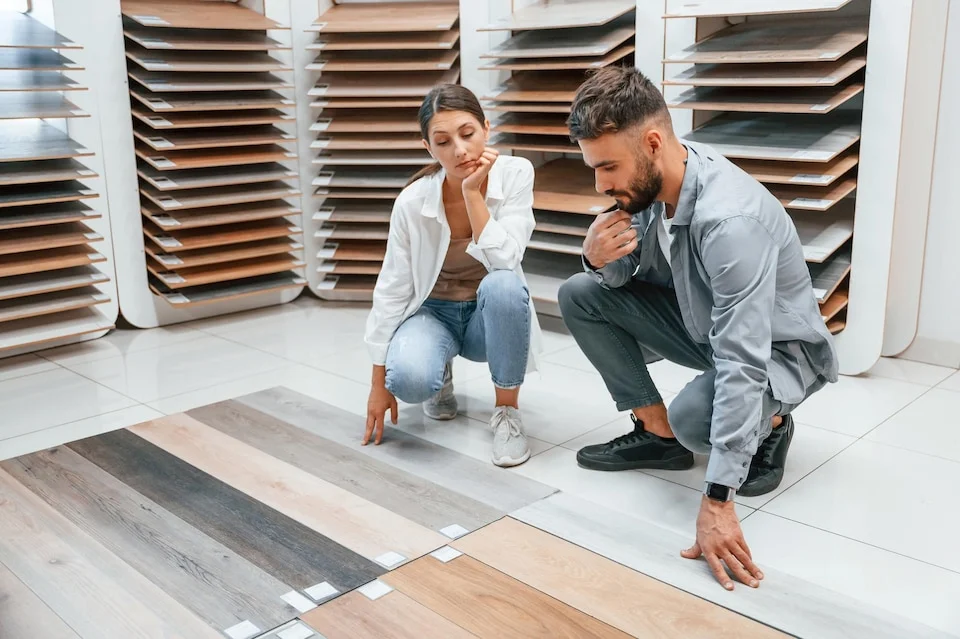 With proper care and regular cleaning, an SPC floor can last up to twenty years, which is a very cost-savvy floor option. SPC flooring is a budget-friendly option, and it also looks as great as the other floors. SPC floors have other qualities, like being water-resistant, stain-proof, and non-porous, and the surface makes them dustproof as well. What's more, SPC looks just as good as other types of flooring but without the hefty price tag—making it an ideal flooring choice.
The Pros and Cons of SPC Vinyl Flooring
Are you looking for stylish and durable flooring for your home? SPC flooring is for you. What is SPC? SPC (stone polymer core) is the type of vinyl flooring and an excellent luxury flooring option as well.
SPC floors have the look of luxury and are a heavy-duty flooring option. It is manufactured using a combination of PVC, natural limestone, and required quantities of stabilizers. This brings to us the SPC floors, which are long-lasting and are 100% waterproof as well as fireproof.
One of the drawbacks of SPC flooring is that it is comparatively expensive compared to its counterparts, like vinyl or laminate flooring options. Moreover, these tiles are made of combination materials, in which we occasionally find air bubbles in manufacturing them because of fluctuating temperatures.
Also, the SPC flooring option is a luxurious yet affordable flooring option that can withstand wear and tear in high-traffic areas as well.
SPC Flooring Options: Planks vs. Tiles
SPC floors are of two subtypes, namely planks as well as tiles. You may now want to understand the main difference between both these tiles, right? So, let's get into the topic!
Planks
Planks are long and narrow SPC strips. SPC Plank strips give off a natural woody finish to your floors. They come in a variety of widths and lengths. They don't require to be hooked or nailed and are very easy to install.
Tiles
On one hand, there are many optional tiles available in various shapes and sizes. These tiles come in various different sizes ranging from 12 to 24 inches per tile. To get a classic look, many people prefer tiles over planks, which are majorly used in kitchens, bathrooms, hallways, or entryways. These tiles can be installed with a few clicks.
When you want durable SPC flooring for your home or office, it also looks stylish and goes according to your preferences. Tiles and planks both have advantages of their own so that customers can choose whichever suits them best.
SPC Flooring Styles: Wood, Stone, and Abstract Looks
When you are going for a stylish look, SPC flooring has many options available for you. SPC tiles can mimic the realistic view of wood flooring, which looks exactly like real hardwood. The other advantage is that SPC flooring doesn't get wrapped or split easily over time. The stone finish looks great after the application of tiles and even looks as great as natural stone. These are durable and have a traditional feel to them.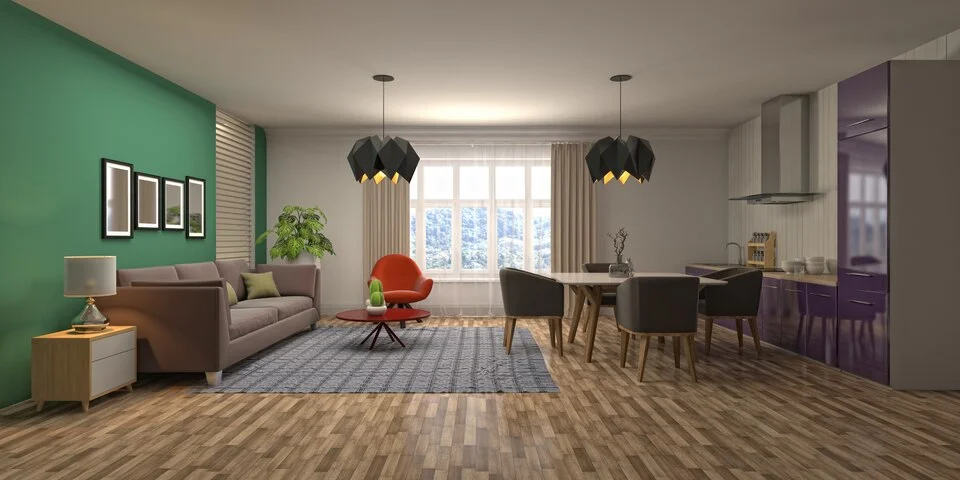 You can choose tiling options for your home ranging from grainy textures to fun color combinations, including abstract color combos as well. Abstract color combinations in flooring your living spaces can bring out a unique and inviting look to your floors. No matter which design of SPC flooring you choose, it will last for a very long time, so the customers don't have to compromise on styling their floors according to the interiors of our house.
Conclusion
SPC flooring can be a wise choice for your home and business. SPC tiles are stylish, cost-savvy as well as durable and can add great value to your house flooring. These tiles are easy to install and maintain.
SPC floors add quality and style to your living spaces. You can take into consideration the quality, tile design, and aesthetics plus the cost of tiling and happily choose SPC tiles for your home.
Because when you choose the right flooring for your house, you are choosing to add value to your home. You are not just bringing tiles to your home. You are bringing style and quality to your home. So what are you waiting for, dear customers? You can contact us for more information at info@we8international.com / +91 97263 26301.
---
Article Last Updated: 8th May, 2023
---