Among the biggest questions of the tile industry: Which flooring to choose, SPC or laminate? Well, when choosing among these two flooring options, their rivalries always create a dilemma in our minds. Both types of flooring are unique in their own way. Moreover, both floors have their own advantages and disadvantages. So, deciding which type of flooring to choose from will not be less than deciding the result of a football match.
If your space interior requires durable and water-resistant flooring, you should go for SPC flooring. Otherwise, you should opt for laminate flooring if you want to have a wide range of variations in tile colors and designs.
Today, we'll help you explore the worlds of both types of flooring, and we'll also see which will be the most suitable flooring option for your different space needs. Besides this, we will remove your biggest dilemma about SPC and laminate flooring by telling you their advantages and disadvantages. So, tighten up your seatbelts, as today's blog is surely going to get interesting and solve your questions.
Comparison Of SPC Flooring And Laminate Flooring
When talking about the two types of flooring, we need to first know what they are.SPC flooring is generally made from a combination of stone and plastic, while laminate flooring is made by fusing different materials like wood and ceramic.
SPC Flooring vs. laminate Flooring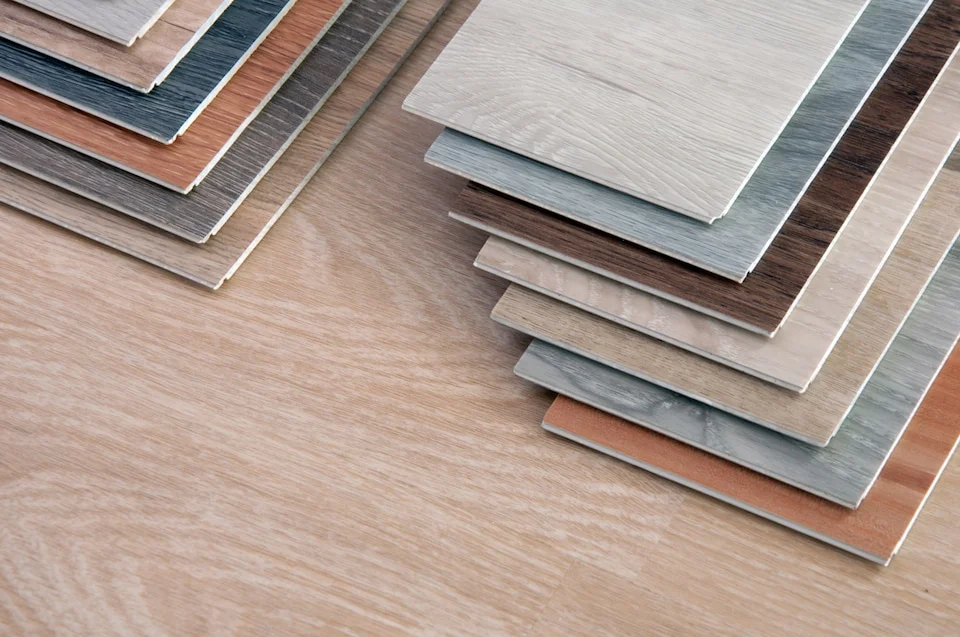 For comparing both flooring options, we need to consider certain factors:
Durability: If we talk about durability, SPC flooring wins the race due to its high durability. Moreover, SPC tiles are highly water-resistant, making them a greater option for bathroom and kitchen flooring. While you can consider laminate tiles to be the perfect fit for your living area and bedrooms.
Cost-Efficiency: Whenever budget is your constraint for choosing flooring tiles, then you should definitely choose laminate tiles due to the basic tile elements like ceramic. In comparison, SPC tiles are a little bit costly as they use costly elements like stone and plastic in their manufacturing.
Installation: Usually, the SPC tiles installation is a bit difficult. You have to rely on highly skilled technicians for the SPC installation. On the contrary, the installation of laminate tiles does not require much technicality. Even non-technical people can also easily do it.
Aesthetic: Different types of vivid color and design variations. However, the amount of collection is very important to consider when choosing the type of flooring. The wider the design collection, the more open the chances of getting the perfect match for your interior space. So, at this point, laminate flooring wins the race as it offers a wide collection of designs and colors compared to SPC flooring.
So, as we saw, both types of flooring, laminate, and SPC, are unique in their own ways. Which type of flooring you can choose depends completely on the requirements of your interior space. If you want a nature-friendly and stylish look for your interior, you should definitely go for laminate flooring. Otherwise, for having a natural stone look, SPC is the best flooring option.
Advantages And Disadvantages Of SPC And Laminate Flooring
Advantages Of SPC Flooring
When it comes to durability, no flooring option can beat the SPC flooring. This is because it uses a mixture of plastic and stone that helps it withstand the highest pressure with ease. Besides that, high durability allows your flooring to remain intact for years. Moreover, the water-resistance nature of SPC tiles allows them to become a great option for slippery areas like bathrooms.
Advantages Of Laminate Flooring
The biggest advantage of laminate flooring is its versatility. Due to its enormous collection of beautiful designs and color combinations, you will get a huge ocean of tile choices for your different space areas.
However, the best part is that laminate flooring does not require any kind of technicalities for its installation. You can easily do it through non-technical people. Also, laminate tiles use basic elements like wood in their manufacturing, which is the most cost-efficient element for tiles. And that's the only reason why laminate flooring is cost-efficient.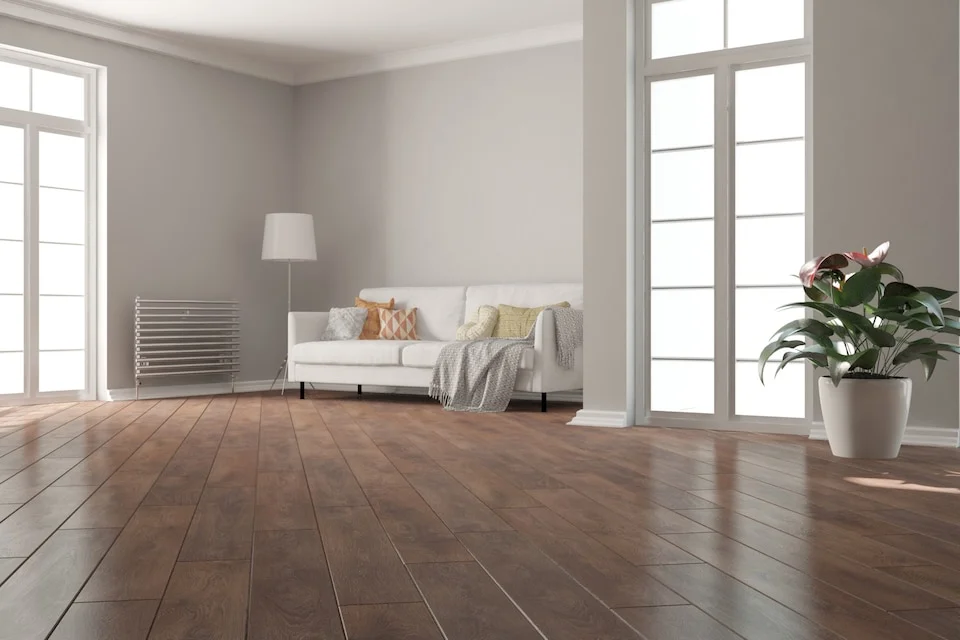 Disadvantages Of SPC Flooring
Despite being highly durable, SPC flooring does not offer much variation in its design and colors. Therefore, that's the biggest reason for its holding back. Another disadvantage: SPC tiles require highly experienced professionals for their installation. So, overall, it becomes a little bit expensive flooring option.
Disadvantages Of Laminate Flooring
Laminate flooring lacks durability. Therefore, it might lose its shineness with time. Also, laminate tiles are not anti-slippery. So, you cannot prefer them for your bathrooms. Moreover, these laminate tiles easily get scratched and stained. While cleaning, removing stains and scratches becomes a tiresome task in the case of laminate tiles.
Conclusion
As we go through this blog, there are many differences between SPC and laminate flooring. SPC tiles have high durability, water resistance, and scratch resistance. That's why they become a good flooring application for your bathrooms and kitchen areas.
Laminate flooring, on the contrary, is budget-friendly and versatile. So, when the budget is your constraint, and you want more variations in color and designs, you can rely on laminate flooring. Mostly, laminate flooring is a good flooring option for your living areas and bedrooms.
So, I would suggest you choose your flooring by keeping your space interior in the center. And, whichever flooring option you choose, don't forget to pin us an email at info@we8international.com. You can even ring us at +91 97263 26301.
---
Article Last Updated: 9th February, 2023
---