As kids, we all have heard stories about ghosts in the basements or have seen scary basement stories. But even if we don't use our basements way too often, we still have to choose a budget flooring option for our basement because it can't be left just like that without flooring.
If we leave the flooring of the basement raw, the ground gives easy access to the insects and pests to enter into our house. Hence, we must floor our basement with a type of flooring which is cost-savvy, dampness-resistant, and sturdy enough to withstand temperature swings.
Also, you need it to be durable enough not to get damaged when the basement gets flooded by rainwater or flooding in the city. Here, we are going to discuss multiple affordable yet durable choices of basement flooring.
Best Basement Flooring Options
Ceramic or Porcelain Tile
Tiles bring elegance to any space they get added to. They are also water-resistant and sturdy, making them a perfect choice for basement flooring. These tiles can endure both temperatures and heavy foot traffic like a breeze.
However, keep in mind that tiles are made of materials that absorb both cold and heated temperatures. So, how does it impact you? Well, it could make your feet cold during the winter, and the floors will turn out to be hot during the summer.
Do you want to cater to this issue? There's a simple solution, let me tell you. You can use floor rugs and underfloor heating. It will protect your feet from varying hot and cold temperatures. Moreover, it will add warmth to your comfy lifestyle.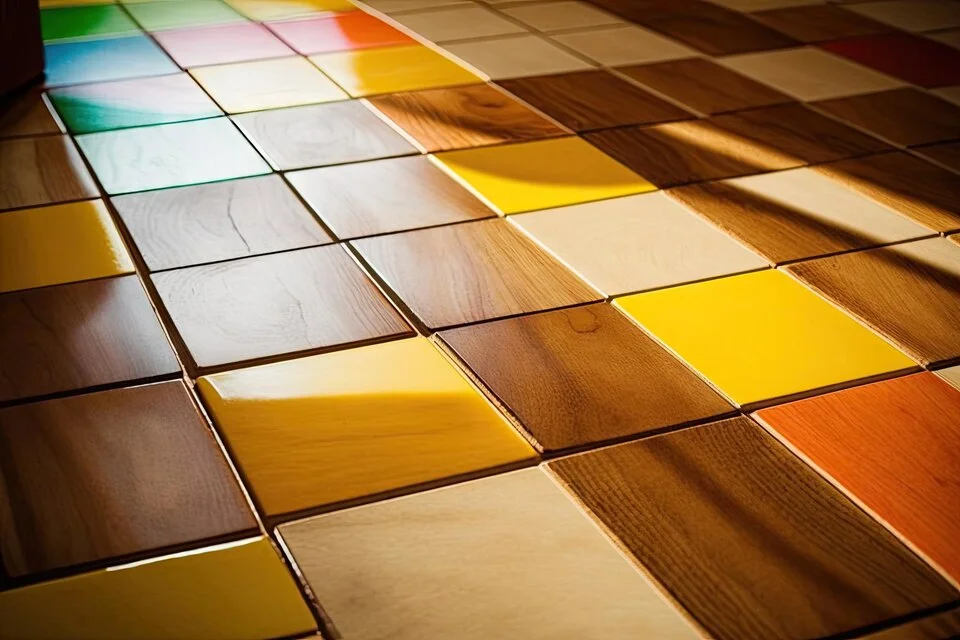 Vinyl Plank
Are you among those people who want to opt for quick floor installation for the basement? We have the best suggestion for you! You can go for the vinyl plank flooring option. These planks have a special construction, which makes them resistant to dampness.
So, how can it help you?
Well, they will last for a long time and won't fade that easily. When you try to walk on them, you will feel the softness. Also, you can install these vinyl planks in the form of sheets, tiles, and planks. Moreover, you can use it to create a unique design for your living spaces. Also, they're very easy to install.
Laminate
It's one of the most affordable flooring options for flooring your basement floors. They can create a look-a-like image of wooden flooring as well as stone floors. The process of installation of laminate floorings is very easy. These floors have several layers of high-density fiberboard (HDF) core, which gives them the ability to be water-resistant.
Engineered Wood
Engineered wood flooring is moisture resistant, and its durability brings elegance to your hardwood flooring. There is a wood veneer layer on top of a composite core, giving stability and reducing its contraction rate, and the floor can stay covered for a long duration.
Carpet
Many people are opting for carpet flooring options for basement flooring. Carpets can add warmth to your home floors, and they even have a bigger plus point of sound absorption. Carpet tiles are very easy to install due to their modular construction. The cost of repairs is also very low.
SPC flooring
SPC flooring, or stone plastic composite, is a rigid core vinyl flooring option that is affordable and durable, plus waterproof flooring. Also, SPC flooring contains limestone powder, stabilizers as well as PVC. Carpet tiles are waterproof as well.
SPC flooring is scratch-resistant and does not require too much effort to maintain. In short, they are easy to install and maintain, and the installation is possible even by using floating methods.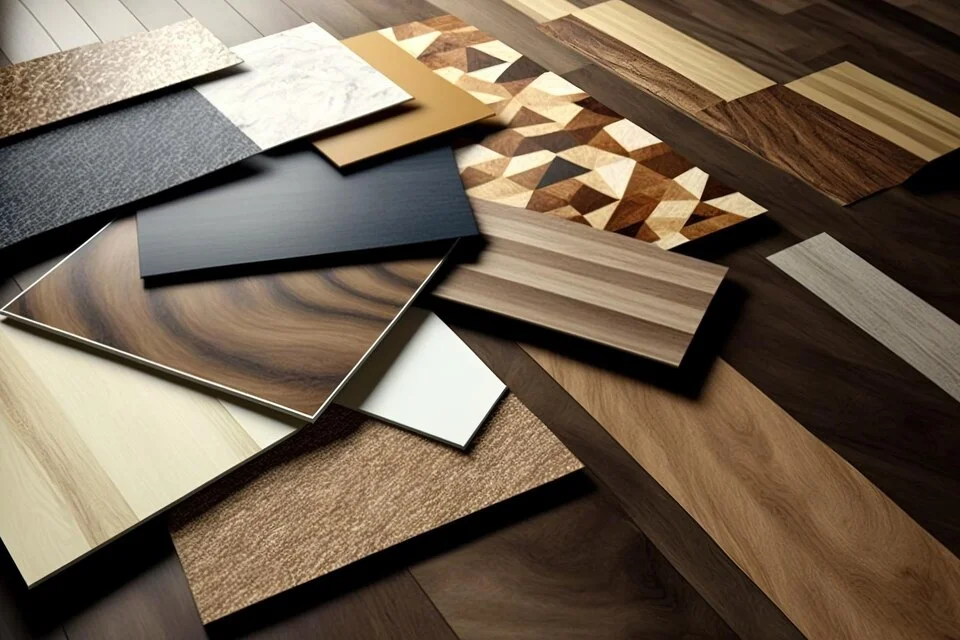 SPC flooring can be an awesome option for you. Why? Well, you can get them in a variety of patterns, colors, and shades. Also, they're available in stone-look designs. You can create unique and versatile flooring with these impressive, vibrant interiors. Also, they won't require a lot of maintenance. SPC flooring is environmentally friendly as it contains sustainable materials.
Concrete Stain
If you are looking for longevity of floors, we suggest you opt for concrete floors. They are becoming a hot choice for basements as they are built for long-term use. Also, these tiles are tinted with marble-like colors. It will give your flooring a premium look besides being available at a reasonable price. There's another advantage I would like to tell you, that's the easy maintenance.
Rubber Flooring
Do you want to turn your basement into a gym or an indoor physical gaming area? Also, are you looking for moisture-resistant floors with proper soundproof floors? Worry not; we have a truly amazing option for you, and that's rubber floors. You get these rubber floors in many different densities & textures. Also, we can't forget about the various color options available.
Cork
Are you looking for eco-friendly flooring options for flooring your basement? Cork flooring is for you. Cork floorings can bring warmth as well as textures to your floors. This material comes from renewable materials and can prove to be sustainable flooring as it contains the bark of the cork oak tree; hence, it's a natural flooring option.
Stone
Are you a homeowner who wants to bring a natural feel to your floors and add an eye-pleasing touch to your favorite floor space? Stone flooring can serve the same to your plate. A rugged yet granite look can be served in your house and give an expensive interior flooring as well; just go for stone flooring.
These floors are moisture-proof, strong build, and require less maintenance and desired maintenance. Get beautiful and cozy basement flooring by adopting floors from the mentioned options. For any specialized option for flooring, you can Contact us for more information at info@we8international.com / +91 97263 26301.
---
Article Last Updated: 18th April, 2023
---