Let's learn about every beautiful surface that can become a canvas by knowing about the colors and patterns in the universe of GVT/PGVT Tiles. Also, your imagination knows no bounds, so why not unleash it to elevate your spaces?
Whether you seek elegance, boldness, or a combination of both, GVT/PGVT Tiles can impress you with a variety of designs and styles! We're pretty sure your interior dreams will come true with the GVT/PGVT Tiles' colors and patterns.
So, if you're out of ideas about which designs can be the best fit for your interiors, we're here to help through this guide. We'll provide knowledge on how GVT/PGVT Tiles with a fusion of colors and patterns can breathe life into your living spaces like never before.
GVT Tiles
GVT tiles are also referred to as Glazed vitrified Tiles. Today, we'll explore how GVT tiles are made. They are made by burning an applied glazed coating to the surface of vitrified tiles.
Ingredients like clay and silica are compressed and heated under immense pressure, after which it is heated in a kiln to manufacture Vitrified tiles. The glazed coating is applied and heated to enhance its appearance and provide strength to the tiles.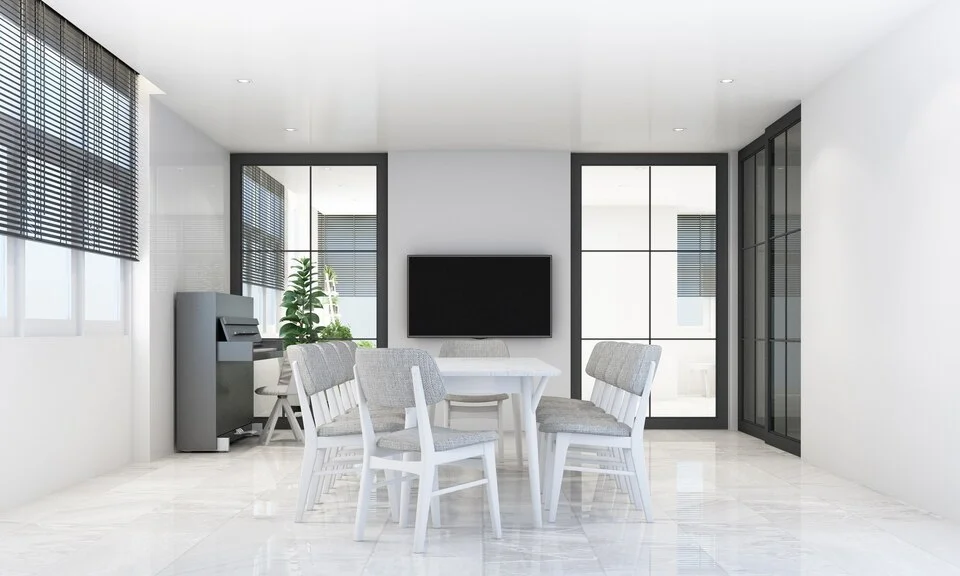 The glaze can be applied over the tiles to add more colorful layers, patterns, and designs to GVT tiles. These tiles can be installed both inside and outside as they can withstand varying temperatures and adapt to varying environments.
These tiles are resistant to scratches. Their non-porous surfaces make them easy to care for. GVT tiles prove to be beneficial to install in places that have heavy foot traffic, such as kitchens, bathroom floors and corporate places.
PGVT Tiles
PGVT tiles, the term can be extended to Polished Glazed tiles. The pin-point difference between GVT and PGVT tiles is the polished surface of PGVT tiles. The polish of these tiles gives them a more luxurious look in comparison to the PGVT tiles. The polish on the surface of these tiles gives them the ability to reflect light, giving the tile its lustrous-looking surface.
The PGVT tiles have a glossy surface. It gives them a high-end and sophisticated designer look. These tiles can give any room a bigger, brighter appearance because of their glossy finish and light-reflecting surface properties.
In order to build a beautiful and alluring interior inside your rooms, both PGVT and GVT tiles can be utilized. Both types of tiles offer similar durability at very low maintenance costs. These tiles are very budget-friendly to install and upgrade your rooms to a luxurious-looking room.
If you are a customer looking to try a variety of customary tiling options to design your room, you can opt for PGVT tiles for your walls and GVT tiles for your floors.
These tiles are looked upon for their great strength and capacity to add vibrance to any room and make it look like a special space. Let's dive deeper into the topic to explore beautiful tiling combinations and transform our rooms into a beautiful comfort paradise.
The Power of Color
In order to make the space lively, the component of color is an essential element. It can vibrate in any space. Also, PGVT and GVT tiles give you a wide range of color varieties. For example, you get flamboyant to subtle color combinations. It will enhance your room's vibrant looks.
Also, colors like warm hues to red and yellow color combos will add the element of thrill. It will liven up your spaces. Similarly, you can use a cooler tone of blues and greens. It will give your spaces a tranquil feeling. Moreover, you can use a vibrant color tint. This idea will bring a special kind of liveliness to your rooms.
Do you want to improve your wall's designs as well? We've mentioned 7 awesome wall design trends of 2023.
Patterns that Pop
Let me provide you with a nice trick to increase the visual appeal of your home. Just add a variety of pattern tiles whenever you're designing the finished look of your house. Fortunately, GVT/PGVT tiles come in a variety of design patterns and geometric shapes. It will provide you with an impressive theme for your house or corporate space.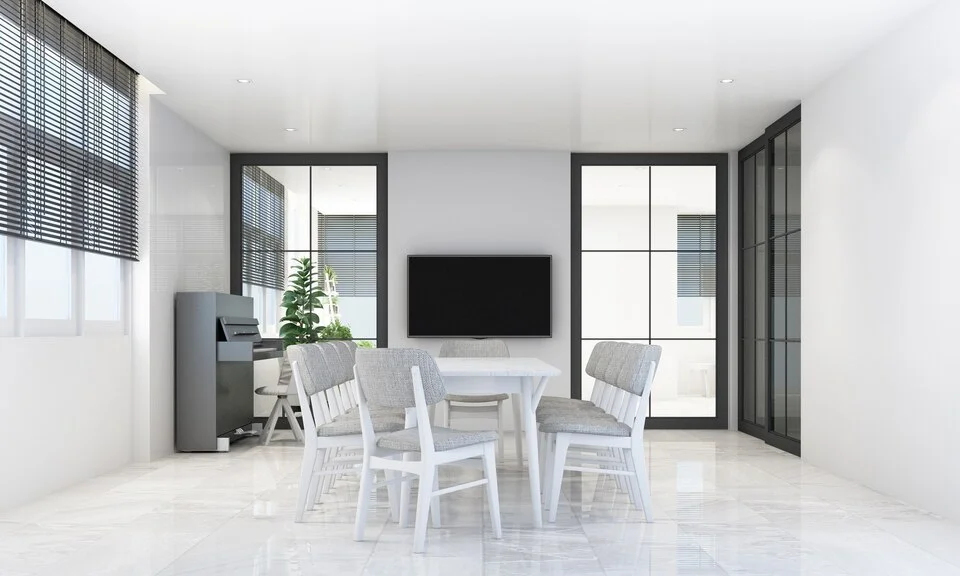 You can create Chevon, herringbone, arabesque, and even a contemporary look to your house. Be creative when decorating walls using geometric tiles! Or try mixing in accent tiles for an eye-catching design in any space you occupy.
Harmonizing Colors and Patterns
Find an effective balance between colors and patterns when it comes to decorating the rooms in your space. Choose vibrant or intricate color patterns so they will grab guests' attention immediately they enter. By adding bold color patterns into your house design, you can easily create an eye-catching focal point and surround it with harmonious hues for added impact. However, to achieve this outcome requires careful color matching of complimentary patterns.
Creating Contrast and Drama
GVT and PGVT tiles can create an eye-catching statement in any living space by offering dramatic color contrast and striking visual interest. These tiles offer the flexibility to experiment with contrasting color patterns to produce a visually dynamic impact on your spaces.
For example, you can combine strong tones of vibrant colors and add monochromatic pattern tiles to design a catchy impression on your room floors.
Intricate tile patterns of GVT/PGVT tiles can be used to add a mysterious touch and depth to your space. What are you waiting for? Explore your creative imagination now with GVT and PGVT tiles.
Focal Points and Accents
GVT/PGVT tiles can be perfectly combined to add a focal point to your living space. In a corporate setting or residential setting, if you want to draw instant attraction to a particular area, just use PGVT/GVT tiles. Create a personalized, vibrant backsplash by opting for statement tiles available at WE8 International.
Cohesion with Surrounding Elements
You must take into account the finished look of your spaces to get a harmonious end-look in your space. Materials and accessories to create the final design must match the finished look of your space. Otherwise, it may create a messy end look.
To avoid this, you must look for harmonizing patterns and colors to create a final look that not only compliments the overall color theme of your space but also goes with the furniture of your house. You can get a harmonious look by perfectly combining both GVT and PGVT tiles in perfect ratio to match the surrounding elements.
Conclusion
You shall embrace GVT/PGVT tiles coming in patterns to uplift the mood of your place and get an inspiring and trendy look for your commercial as well as residential space. Get playful with your creativity and play with striking color patterns of GVT/PGVT tiles. You can create harmonizing patterns and develop a focal point for your space.
In short, GVT and PGVT tiles come in so many varieties that you can be flexible in creating a customized look as well. So, what are you waiting for? Get up and explore creative flooring combinations and showcase your individuality with GVT/PGVT tiles. For more information, you can contact us at info@we8international.com / +91 97263 26301.
---
Article Last Updated: 1st June, 2023
---