There are different tiles used for different flooring and wall cladding purposes. These different types of tiles include GVT (glazed vitrified tiles) and PGVT (polished glazed vitrified tile). Builders commonly use them for both residential and commercial floorings.
Have you ever wondered how the companies manufacture these tiles? Well, the tiles contain a mixture of feldspar, quartz, and also clay. After that, they go through the firing process at extremely high temperatures. This procedure gives the tiles a scratch-resistant and glossy to matt finish surface that is resistant to wear and tear-free. This process also makes the tiles resistant to stains and gives them a non-porous, shiny surface look.
GVT tiles are the tiles that come in a glossy finish look, and they come in a variety of designs and colors. They are extremely good for adding a touch of elegance to your workspace or even house. These tiles are also easy to clean, and stains don't stain the surfaces, making them easy to maintain. This makes tiles a great choice for home flooring, kitchens as well and bathrooms.
To find glossy finish tiles, the customers can opt for PGVT tiles for themselves. PGVT tiles are easy to maintain and easy to clean, making them very suitable for flooring in high-traffic areas like hotels, shopping malls, and airports. These are also scratch-resistant.
The Popularity of GVT/PGVT Tiles around the Globe
GVT (glazed vitrified tile) and PGVT (polished glazed vitrified tile) tiles are highly preferred and have gained popularity all around the world in recent times. These tiles are often preferred in the commercial and residential areas. The low maintenance and aesthetic appeal, plus its high durability, make these tiles more appealing to people.
GVT and PGVT tiles are mainly used for wall cladding applications and flooring purposes in the Indian market. It makes PGVT and GVT tiles very suitable for different types of architecture-style buildings. Also, they are suitable for various interior design themes because of their finished and polished look, colors, and a huge variety of designs. These tiles can be used for versatile applications because of their varying thickness and available sizes.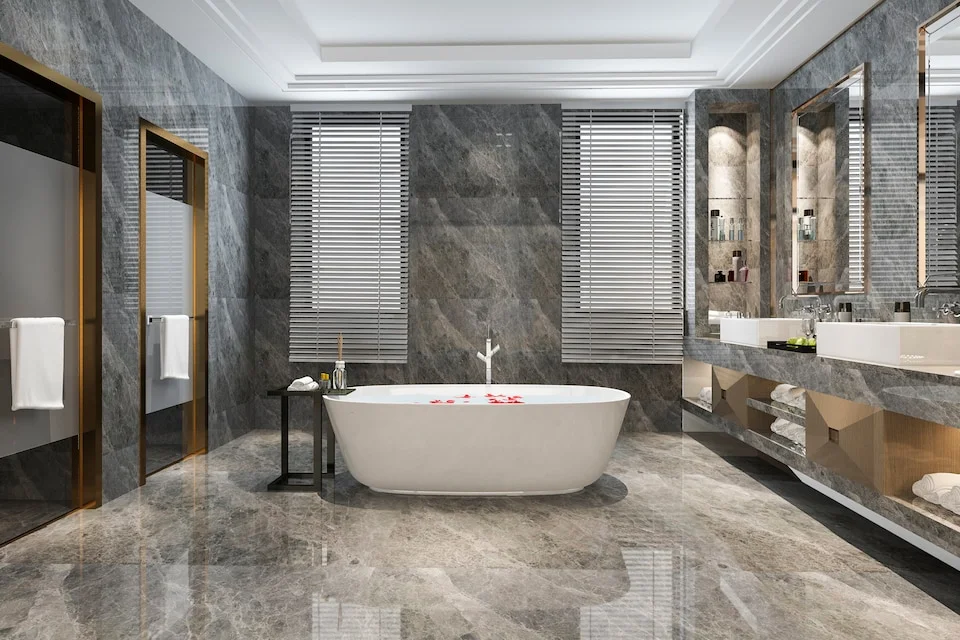 In countries like Southeast Asia, Europe, and the Middle East, GVT and PGVT tiles are widely popular. Both these tiles are very durable, have low maintenance costs, and nice aesthetic appeal. Therefore, they perform great in residential as well as commercial construction projects.
Hence, many countries rely on export-quality GVT and PGVT tiles from the country India. This is where WE8 International makes a significant impact in the tiling industry.
About WE8 International
WE8, one of the top-notch manufacturers of fantastic quality tiling solutions in India, was established in the year 2008. WE8 is the top brand, leading the forefront when it comes to the delivery and innovation of superior tiles like GVT AND PGVT in India and around the world.
This brand is leading the tile manufacturing industry when it comes to GVT(glazed vitrified tile) and PGVT (polished glazed vitrified tile) tiles in India. WE8 has managed to build its reputation as well as establish itself as a high-quality tiles manufacturer in the world by producing GVT and PGVT tiles in India.
WE8 International: Top Exporter of GVT/PGVT Tiles
Quality tiles production is the biggest reason why WE8 has become the most opted choice for GVT and PGVT tiles. In order to manufacture and produce high-end quality tiles, WE8 uses state-of-the-art technology and equipment to manufacture tiles. Each and every manufactured tile goes through the testing procedure, and experts carefully inspect them according to the company's strict tile testing rules. These tile testing strict standards include the appearance, durability, as well as strength of tiles.
One more reason due to which WE8 international has become the most preferred choice for GVT and PGVT tiles is their wide variety of finished tiles, besides the availability of a variety of colors and designs. The WE8 International tiles make suitable tiles for different interior design purposes. For example, they are a perfect fit for architectural styling for both residential and commercial purposes. These tiles are a highly preferred choice for wall cladding and flooring purposes as per the customers' specific required choices and their home design preferences.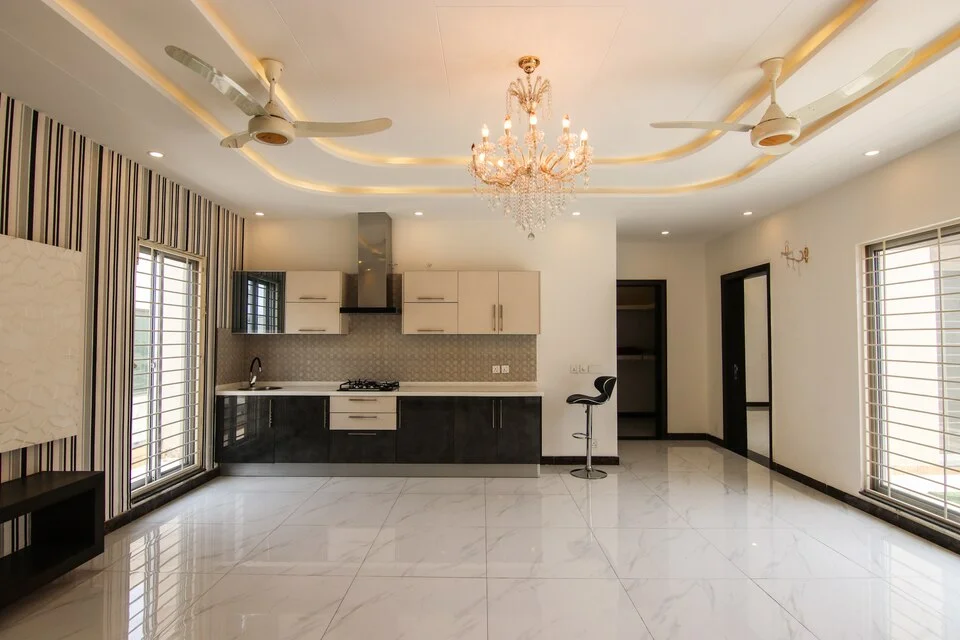 A huge range of GVT and PGVT tiles provided by WE8 International are perfect for numerous applications. To add a beautiful touch of elegance and a high-end luxurious look to homes and commercial places, GVT tiles are majorly preferred. Similarly, PGVT tiles are highly durable in nature and also perfect for different types of flooring purposes in high-traffic areas like airports, hotels, and shopping malls.
Wait! There's More
One more reason why WE8 International is the most preferred choice for GVT and PGVT tiles is that their company stays committed to sustainability and long-living tiles. The company even has an eco-friendly approach to manufacturing its tiles.
These methods include a minimal environmental footprint, using recyclable waste materials, as well as opting for eco-friendly tile manufacturing methods. The company's sustainability policy ensures quality-based tiles, which not only meet the functional and environmental needs of the company and our natural environment.
While providing excellent tile flooring and wall cladding options, WE8 International even provides exceptional customer service. The appointed team of experts at the company is always available to answer any queries or guidance to their customers. This team of tile experts closely works with the customers to understand what the customers need. Further, they support them in choosing the perfect tiles for them.
Conclusion
WE8 International has become the top-notch and top-most manufacturer of GVT and PGVT tiles. This company's customer service is unbeatable. Its quality production of tiles, sustainability, durability, color range, designs, and finishes make it a clear-cut choice for any flooring and wall cladding process for any project.
Whatever kind of tile you are searching for, whether it's for an interior design theme or any interior design theme, WE8 International is the one-stop solution for you. Hence, if you are looking for high-end GT and PGVT tiles, just go to WE8 International company tiles. Contact us for more information info@we8international.com / +91 97263 26301.
---
Article Last Updated: 18th January, 2023
---