When it comes to choosing tiles for your dream home or commercial space, you'll look for the best tiles. The most popular choice of tiles among house owners and architects are GVT (glazed vitrified tile) and PGVT (polished glazed vitrified tile) tiles.
What makes the GVT tiles and PGVT Tiles a perfect choice for a wide range of applications? Well, it's their properties like strength, durability, stain resistance, non-porous shiny surface, water-resistance, and they are also scratch resistant.
Do you wanna know how these amazing tiles are made? Every tile has a different composition rule, which manufacturing companies follow while making them. 600 x 600 GVT and PGVT Tiles are made by firing a mixture of quartz, clay, and feldspar at extremely high temperatures.
This process of making tiles gives the tiles their toughness. Also, it is what makes these tiles resistant to scratches and their wear and tear. This procedure is followed by the application of glazed coating on the tiles, which in turn gives these tiles their glossy and finished surfaces. It also makes these tiles scratch-resistant and resistant to any chemical exposures and liquids, including water.
Advantages of 600 × 600 GVT/PGVT Tiles
What makes the GVT and PGVT Tiles stand out from other tiles?
Confidently, it's their high durability. So, these are perfect for areas in your home that generally receive high footfall. But what exactly are these high-traffic areas? Well, bathrooms and kitchens, hallways, etc are the best examples. Obviously shopping malls, stores, etc can also be looked upon high traffic areas where mostly durable tiles are needed. These tiles are scratch-resistant and stain-resistant. Hence they last for years to come in crowded places, and they won't lose their charm.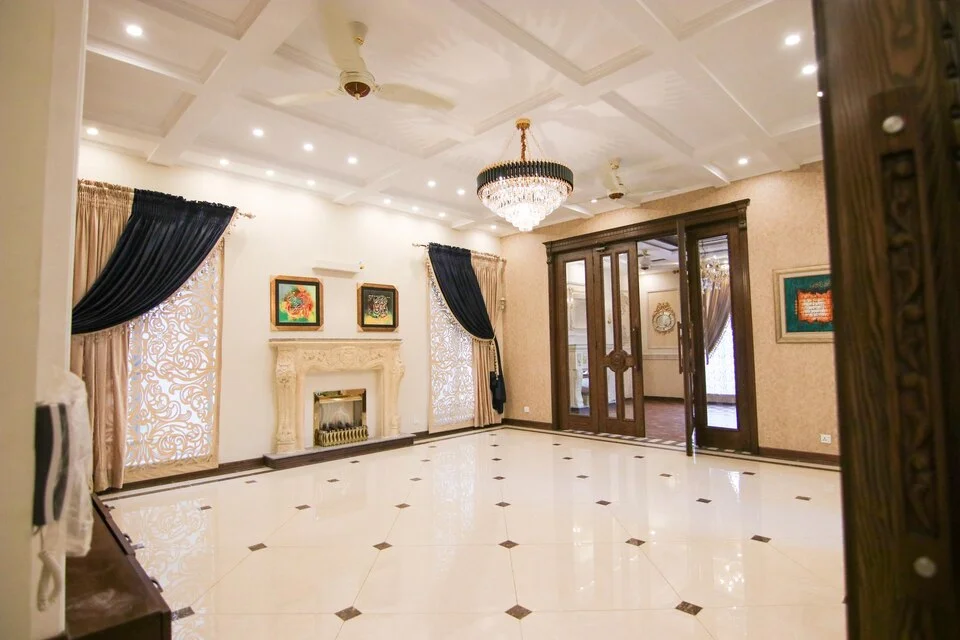 The next advantage of 600 × 600 GVT and PGVT Tiles is their visually eye-pleasing appearance. GVT and PGVT tiles are very suitable for designing interior design themes. Also, architects love them for creating architectural masterpieces because of their unique designs, colors, and finishes. They can do wonders for the floors. These tiles are also available in various sizes and thicknesses, which makes them versatile for a variety of applications.
Moreover, 600 x 600 GVT and PGVT tiles are easy to maintain and clean. These tiles are non-porous in nature; hence, they don't absorb spills or stains, which makes these tiles an excellent choice for places that are highly prone to stains and spills. Thus, GVT and PGVT Tiles are an excellent choice for busy households and commercial spaces as well because they are very easy to clean with a damp cloth.
Applications of 600 x 600 GVT/PGVT Tiles
Considering commercial and domestic settings, 600 x 600 GVT and PGVT tiles are suitable for both these settings. In order to add a perfect touch of luxurious look and elegance to your house in a domestic setting, these tiles can be a perfect choice.
These tiles are popular among homeowners for their low maintenance costs, attractive aesthetic, and durability - three qualities that make them the preferred option in heavily trafficked areas such as commercial kitchens or living rooms.
Kitchens and bathrooms require frequent cleaning, as stains often settle onto them quickly. Non-porous tiles make cleaning much simpler as their non-porous surface does not absorb stains into it.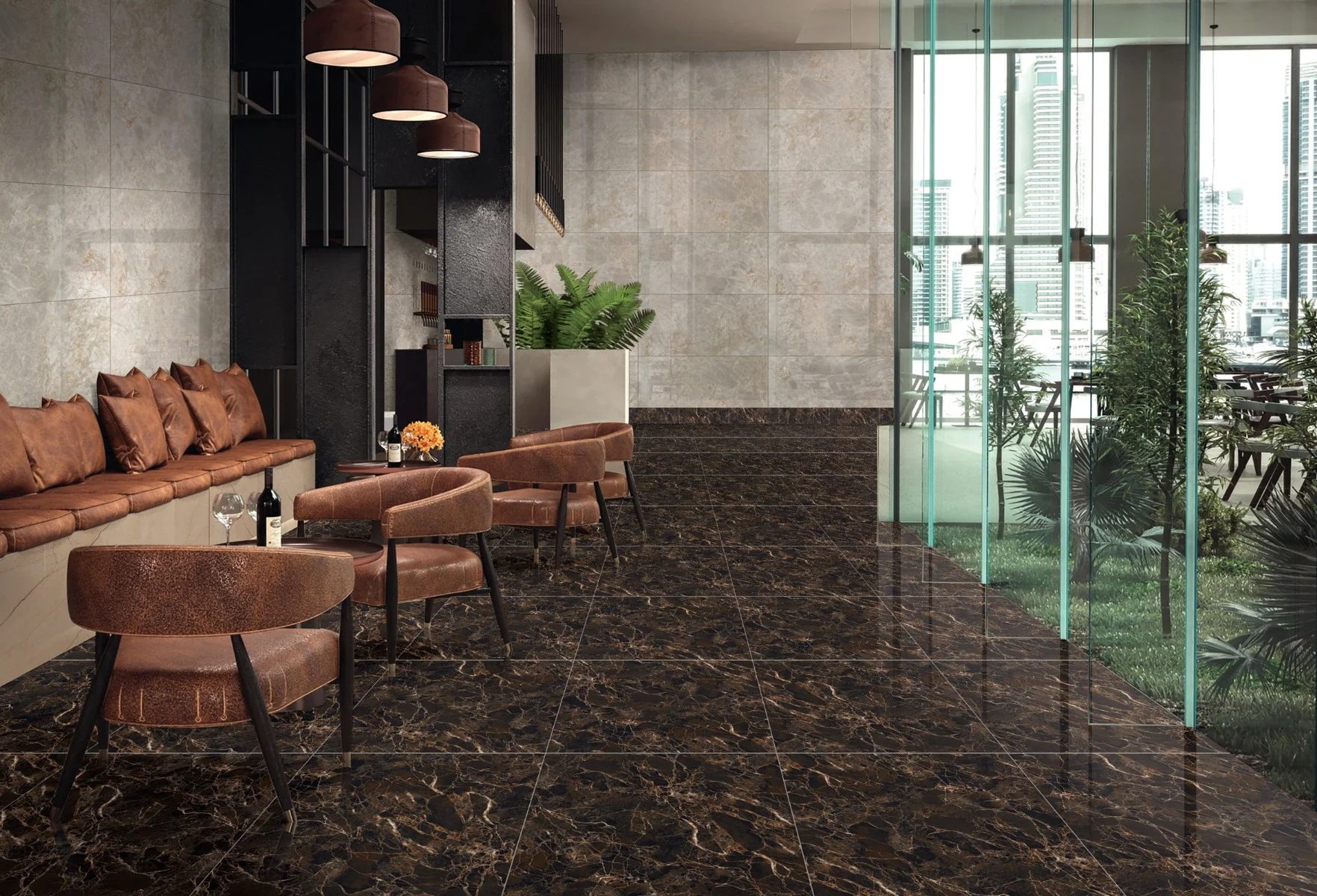 GVT and PGVT tiles stand out for their durability when it comes to 600x600 applications, such as commercial properties such as shopping malls or office buildings with high foot traffic. They make excellent choices in these instances.
These tiles are resistant to weathering and color fade, making them the ideal choice for balconies, patios, terraces, and wall cladding purposes. Strong yet sturdy with a wide variety of designs and colors for wall cladding purposes.
At its core, 600x600 GVT and PGVT tiles offer many advantages that customers appreciate, including high durability, visually appealing looks, low maintenance costs, and easy cleaning - qualities that make them particularly suitable for outdoor spaces as well as wall cladding purposes.
WE8 International: The Leading Manufacturer of 600 x 600 GVT/PGVT Tiles in India
WE8 International company is a leading manufacturer of superior-quality tiles in India. These tiles even pass the test of international level of quality standards. The tile quality standard scores of 600 x 600 GVT and PGVT tiles are very high in terms of international standards, which speaks a lot about their superior quality. WE8 International is also in the topmost and leading position in the manufacturing of GVT and PGVT tiles in the world. It really has a very good reputation in the international market.
WE8 International uses high-end manufacturing equipment and state-of-the-art technology to manufacture tiles that are in demand wherever people want quality tiling solutions. Each and every tile goes through the strict procedures of quality testing. This procedure includes tests like strength, durability, and appearance. GVT and PGVT tiles are good for different types of flooring and wall cladding purposes.
The versatile range of tiles that WE8 International provides in terms of colors and finishes makes their tiles demanded worldwide. Also, it makes them highly preferred for interior designs and architectural styling of their commercial & residential usage. Most of the materials that WE8 International uses are of eco-friendly quality in nature. This also gives this company its eco-friendly reputation.
The out-of-the-box tile designs with superior quality make them earn a top-notch position in the field of the tile industry and lead ahead of the other tile manufacturing companies. All this credit WE8 International earned is because of its everlasting consistency in manufacturing tiles with the latest technology.
The quality of 600 x 600 GVT/PGVT tiles, made by WE8 International, is of very high international quality. For any kind of inquiry, Contact us for more information at info@we8international.com / +91 97263 26301.
---
Article Last Updated: 18th January, 2023
---