Are you in search of chic and fashionable tiling solutions? Search no further; GVT Tiles have what you're searching for! Measuring 800 x 1600 mm, they make perfect additions for commercial interiors as they add sleek style while being practical solutions for their business locations.
Are you in search of durable yet easy-to-maintain tiles to redecorate your commercial space and searching for durable yet easily maintained options? GVT Tiles provide both! Take a closer look why GVT tiles could make for the ideal additions that turn a dull workspace into something exquisite and modern!
Introduction of GVT Tiles 800x1600mm
GVT tiles come in the 800x 1600mm size, making them suitable for commercial spaces that feature contemporary style. Their sleek appearance adds modern appeal to any environment.
GVT Tiles can be created from various materials such as ceramic, glass and porcelain - each offering their own distinct colors, finishes and tonalities for every environment. You are sure to find an appropriate GVT Tile that suits every space!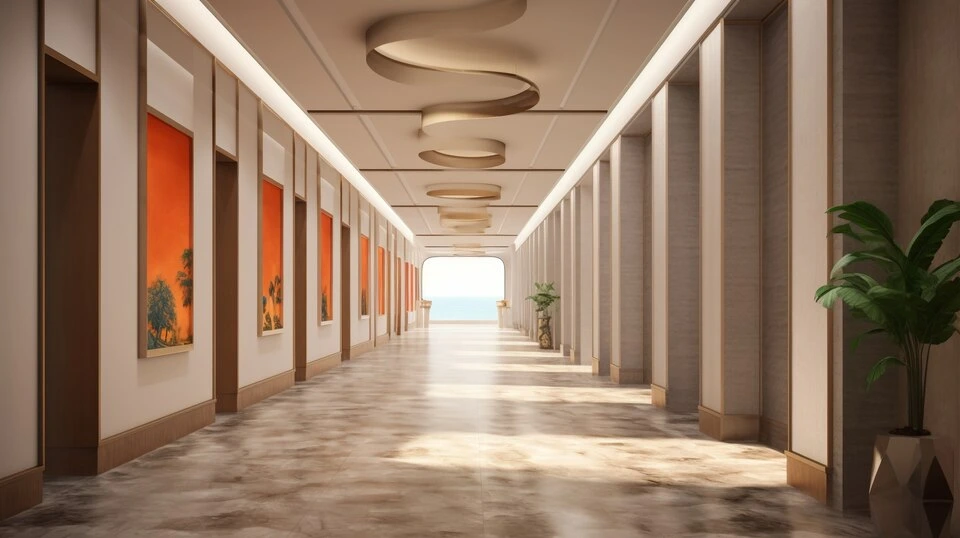 GVT tiles' versatile nature makes them suitable for various kinds of uses and environments, including walls and floors in commercial as well as residential settings. GVTs come in an assortment of designs suitable for either purpose.
Accent tiles have become an increasingly popular option among tile buyers due to their popularity with accenting walls and backsplashes in bathrooms and other locations. Before selecting GVT tiles for use in your space, however, be aware of its content materials first.
The tiles which have porcelain and ceramic content are strong. Their durable and long-lasting nature gives them a higher edge over other tiles for being applied in high-traffic areas. Glass tiles give a luxurious and unique feel to your space. GVT Tiles are a perfect choice if you have been looking for both stylish and functional tiles for spaces.
Design Possibilities with GVT Tiles 800 x1600 mm
Are you looking for a perfect solution for building trendy commercial spaces? GVT tiles are a wise solution for you. Their beautiful variety of colors and large size are usable to create eye-capturing designs. We will share some possible designs which you can explore with GVT tiles:
Create a feature wall: GVT tiles can be used to create a style statement for your commercial space. Bold color pattern tiles can be opted to create an eye-pleasing touch in your office.
Flooring: GVT tiles are a perfect fit for high-traffic area flooring purposes. They are easy to clean flooring, making your cleaning tasks less time-consuming. They are durable and easy to maintain, making them ideal for high-traffic areas.
Backsplashes: You can create a fashionable backslash with GVT tiles in your kitchen and bathroom. Also, you can decorate the spaces of your house by choosing from different colors and tile patterns to match them with your interior decor.
Accent pieces: You can create accent pieces by using GVT tiles. For instance, you can create a border around your flooring or backsplash using GVT tiles.
And, many more amazing designs you can discover in various sizes from WE8 , a leading GVT tiles exporting brand.
Tips for Installing GVT Tiles 800 x1600 mm
GVT tiles of 800 x 1600 mm are a perfect solution for contemporary spaces. We will be giving you some simple tiles for installing GVT tiles:
Before you begin to install GVT tiles, you must first ensure that the floors are clean and free from debris.

You must make sure that the level is even before you start applying the GVT tiles on the flooring.

You should know how much adhesive will be required for the perfect installation of tiles and for the tiles to not move from their place.

We recommend you to not apply too much pressure while you stick the tiles. Otherwise, the outcome can be dissatisfying. These tiles may get damaged. Therefore, just apply the necessary pressure.

After the installation of the tiles has been completed, you must avoid walking on them and let the adhesive completely dry; otherwise, this may create problems after the installation of the tiles.
Are you still confused? Get assistance from the experts of flooring with GVT tiles.
Applications for GVT Tiles in Commercial Spaces
For creating contemporary commercial spaces, GVT tiles, which come in 800 x 1600 mm, can provide perfect dimensions. GVT Tiles give a sleek and sophisticated feel to your business ambiance. They are also easy to clean and maintain and durable, which makes them an ideal choice for high-traffic flooring. Below, we are going to mention a few ways in which the GVT tiles perform great for commercial places: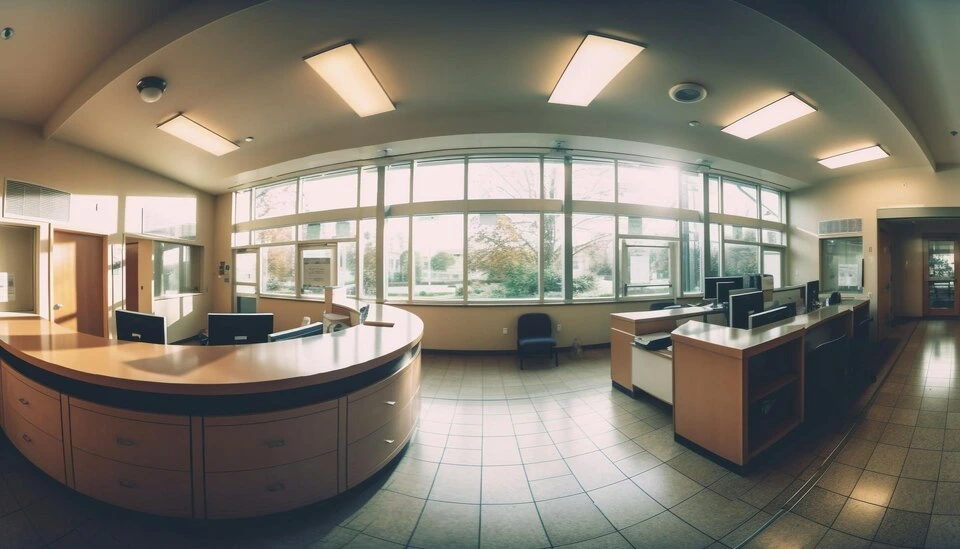 Lobby and reception areas: To add a touch of luxury to your lobby or luxury areas, GVT tiles work best for you. GVT tiles can create a wonderful environment for welcoming entrances for your clients and customers.
Conference rooms and boardrooms: To create a professional look for any conference room or boardroom, GVT Tiles are a perfect solution for you, as they are easy to clean and can create perfect flooring for your busy commercial places.
Retail stores: For retail stores, GVT Tiles are an excellent choice of flooring solution. Their stylish, durable, and strong tiles make them very favorable for a high-traffic flooring solution. Hence, many store owners are nowadays opting for this low-maintenance flooring via opting for GVT tiles.
Restaurants: If you want to add a fine touch of elegance to any restaurant, opt for GVT Tiles and look no further. Also, the ease of cleaning makes these tiles a perfect solution for kitchen flooring. These places can easily become dirty and hence become a very big hassle for so much cleaning. GVT tiles are also slip-resistant, which makes them safe for your chefs, employees, and even customers.
Alternatives to GVT Tiles 800 x1600 mm
There are many alternative solutions to GVT 800 x 1600 mm tiles in the current market. We've listed Some of the top alternatives below:
Glass mosaic tiles: Work best for contemporary as well as financial places. You can create unique patterns and designs by choosing from a variety of color patterns.
Ceramic tiles: Do you want to make beautiful contemporary looks? Try out these ceramic tiles! They are currently a popular choice. Also, they are available in a wide range of colors and styles and can be used to create unique patterns and designs.
Stone tiles: If you want to turn your your commercial place in a a beautiful environment with colors, we suggest you to go with stone tiles. They are decent, and you can use different Stone tiles for creating unique designs and patterns.
Metal tiles: For creating a fashionable look for a commercial look in your official places, Metal tiles are available in multiple color patterns. Metal tiles are a great option for creating a modern look in any commercial space.
Conclusion
GVT tiles are easy to install and are highly durable. Also, they are versatile in nature, which makes them a perfect solution for the application of tile flooring in official spaces.
Hence, buyers, if you are looking for a durable & long-lasting solution for flooring for your commercial spaces, just close your eyes and, give GVT tiles your trust, and opt for them. We're sure you'll experience a satisfying flooring solution for yourself.
Need expert advice for flooring? You can contact us for more information at info@we8international.com / +91 97263 26301. Thank you.
---
Article Last Updated: 20th March, 2023
---