In today's changing world, it's essential to stay well-informed about the latest trends and innovative flooring solutions. The most remarkable things about SPC flooring are its durability, versatility, and its beautiful finished appearance.
We8 International is the lead manufacturer and top producer of tiles in India, especially in Gujarat. You can join us on the journey of viewing excellently crafted tiles, which have astonishing features that set apart WE8 International products from its competitors in the marketplace.
Understanding SPC Flooring
SPC (Stone Plastic Composite) has attained great value in establishing its reputation in the market. They offer tiles that are quality tested, have durable features, and are visually appealing to our eyes. WE8 International is a leading manufacturer of tiles in Gujarat, India. Let's move further into the topic of SPC flooring. We'll help you discover why the SPC flooring trend is growing among many homeowners and business people.
What is SPC Flooring?
SPC flooring (Strong Plastic Composite or "SPC") is a rigid vinyl floor composed of limestone powder, PVC resins, and stabilizers bonded together for added strength and resilience, capable of withstanding heavy foot traffic without showing signs of wear and tear.
SPC flooring gives strong and stable floors that resist wear and tear over time - perfect for heavy foot traffic areas! This combination also gives SPC floors exceptional strength.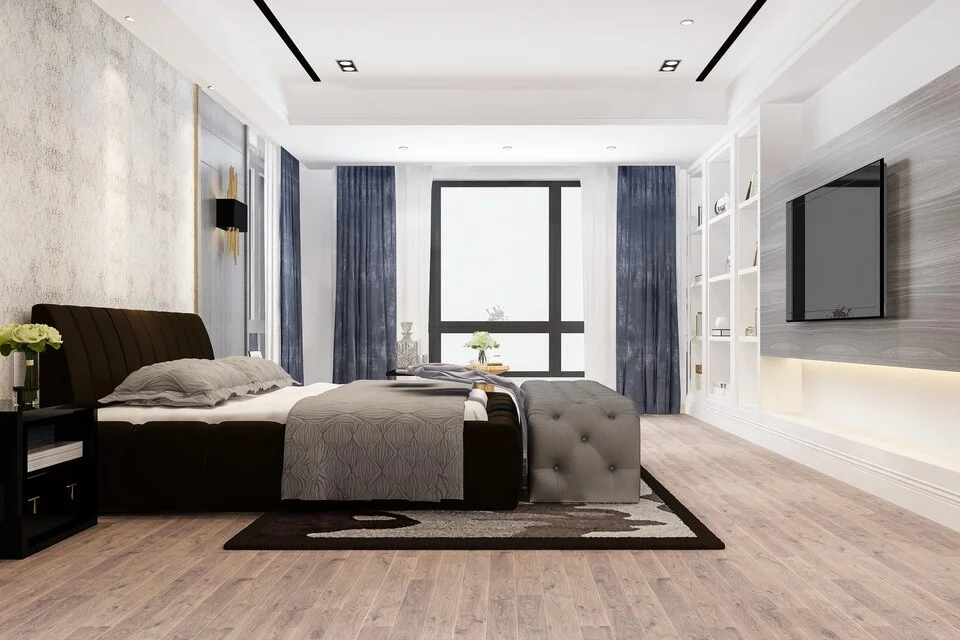 Key Characteristics and Advantages of SPC Flooring
SPC Flooring's Unparalleled Durability: SPC tiles have been specifically created with long-term durability in mind, featuring rigid cores that offer exceptional stability to these resilient tiles, resisting dent marks or scratches without losing their beautiful aesthetic appearance even during periods of heavy foot traffic. They boast sturdy construction, ensuring their beautiful aesthetic remains undamaged over time.

Waterproof Properties of SPC Floors: One of the primary benefits of SPC floors' waterproof properties that sets them apart from their counterparts is their waterproof properties, making SPC an excellent option for flooring installation in areas prone to moisture, such as kitchens, bathrooms, and basements where flooding or standing water exists. Their watertight seal can resist damage caused by leakages while helping avoid warping due to moisture absorption - not to mention mold formation and swelling that often accompany vinyl.

Enhance Stability: SPC floors stand out due to their composition of limestone powder and PVC composite mix, giving them increased stability against fluctuating temperatures and environmental humidity conditions. SPC is, therefore, ideal for places that experience fluctuating weather changes, making SPC a smart investment choice where conditions constantly shift from time to time.

Easy Installation: SPC flooring's click-and-lock option makes installation effortless, eliminating the need for glue altogether as planks snap together seamlessly without adhesion requirements. It allows quick setup times as well as replacement when required, saving both money and time when replacing old flooring materials with new ones.

Low Maintenance: SPC floors require minimal effort for upkeep; you simply use cleaning methods like vacuuming, mopping, and debris clearing to keep them in peak condition over the years.
Comparison with Other Flooring Options
Allow us to give you an introduction of how the SPC flooring stands out compared to its rival options in counter flooring.
Laminate Flooring: SPC floors are manufactured to be strong enough to withstand scratches and dents without delaminating while remaining waterproof to reduce any worries about sudden water spills that might damage their structure.

Hardwood Flooring: SPC floors add the unique appearance of hardwood to your space at a low budget and maintenance cost. Plus, their waterproof feature allows installation in areas not suitable for natural hardwood flooring installation.

Ceramic Tiles: SPC flooring offers a similar visual aesthetic to that of ceramic tiles yet offers much more durability and more comfort underfoot comfort. These floors are resistant to chipping and cracking, making them a very suitable choice for busy households.
SPC flooring is an excellent choice for customers who are seeking a visually appealing as well as durable, and versatile flooring solution. We8 International is dedicated to manufacturing and delivering top-quality SPC flooring in Gujarat state. The company is committed to delivering floorings that exceed your expectations and become a reliable choice of flooring for you. Now, let's explore the versatile and superior quality of WE8 International floorings.
We8 International's Expertise in SPC Flooring Manufacturing
WE8 International is an expert and lead producer of SPC flooring in Gujarat state. They have attained a trusted name in the tile industry when it comes to quality and innovation while manufacturing their product floorings. However, this quality isn't achieved just like that. It takes a lot of precision and quality control measures to manufacture these beautiful masterpiece floorings.
The manufacturing process and quality control measures
WE8 International employs a careful manufacturing process to produce qualitative SPC flooring. The company has very skilled technicians and engineers who work diligently to deliver quality floorings with utmost precision. A lot of hard work goes into the manufacturing of SPC floorings. It includes the selection of high-quality raw materials and the use of the latest technology. We ensure to deliver amazing floorings for your spaces.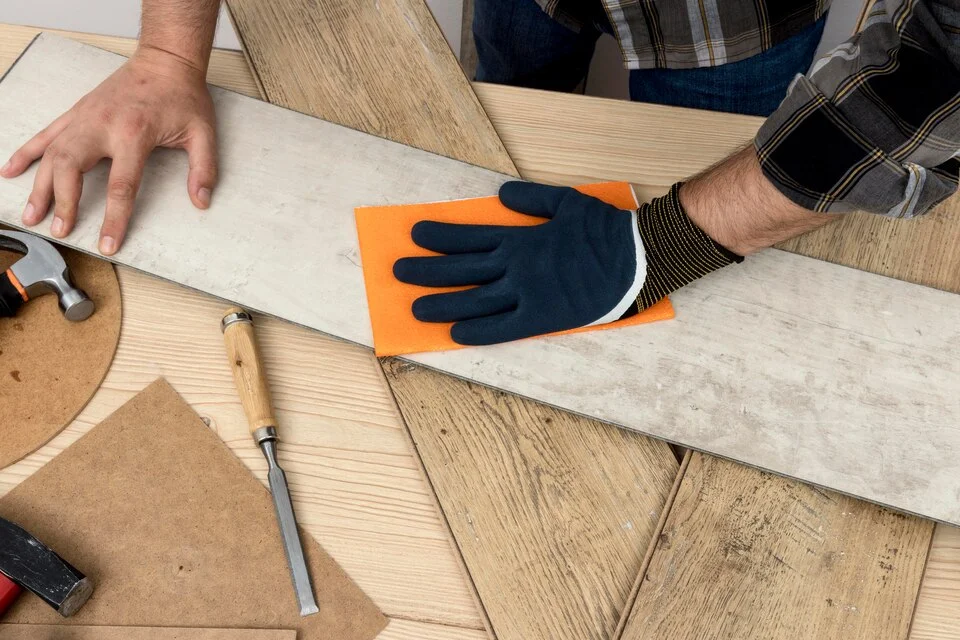 In order to maintain the delivery of consistent quality & stylish SPC floorings, we follow quality control measures at each and every step of the manufacturing process. To ensure that each and every process is followed properly, inspections and quality tests are done by the inspection team of WE8 International. We pay extreme attention to manufacturing and deliver guaranteed reliable floorings to our customers.
Use of advanced technology and machinery
To enhance the manufacturing capacity and quality floorings, WE8 International company continuously keeps on upgrading their machinery with newer technological advancements. This continuous upgrading helps the company to deliver high-quality floorings to their customers. We guarantee to meet your flooring expectations from our company for elevating your spaces.
Emphasis on eco-friendly practices
WE8 International is dedicated to manufacturing its floorings while not hurting the environment. We do so by opting for recyclable and eco-friendly raw materials. WE8 International offers not only budget-friendly flooring options but also sustainable and eco-friendly options.
The company promotes a greener future and follows an eco-friendly manufacturing policy.
At We8 International, our expertise in SPC flooring manufacturing sets us apart. Contact us to explore and discuss customized or regular flooring options. Contact us for more information info@we8international.com / +91 97263 26301.
---
Article Last Updated: 15th May, 2023
---