Your home is a divine space that brings you a sense of familiarity whenever you come home. Therefore, making your home a comfy and safe place for yourself is every person's dream. Flooring, in particular, is the widest space that you see whenever you come home. When you want to decide which type of flooring is best for you, you should consider many factors while choosing the best flooring for you.
Let's take you further into the topic of getting to know multiple health benefits while doing the comparison between SPC flooring and Wooden flooring. So you can decide which type of flooring suits you best.
Overview of Wooden Flooring and SPC Flooring
Beautiful flooring can give out an inviting feel to anybody who enters our house. This explains how much of a great impact the floors have in our homes and living spaces. So, which type of style should you choose? Are you looking for a long-lasting flooring solution with durability or ease of installation and low maintenance costs?
If we compare it to SPC flooring, wooden flooring isn't always the best option for you. Wooden flooring can add natural beauty and warmth to your space, but SPC flooring can offer something more than Wooden flooring.
SPC Flooring offers numerous health benefits over wooden flooring. SPC stands for stone plastic composite material made from natural limestone powder to polyvinyl chloride. Also, the stabilizers which make the flooring durable and waterproof. SPC flooring is moisture resistant, which is a major benefit to prevent mold from building up.
SPC floors do not cause allergies. They are hypoallergenic and can prove to be a very good choice for people who have asthma or allergies. SPC floors also don't have typical harmful chemicals in them which proves them as a safe flooring option for people with allergies.
Health Benefits Associated With SPC Flooring
Do you prefer style and health when it comes to your flooring purpose? SPC flooring is the best for you. SPC flooring is not only smooth and durable, but it can also enhance the beauty of your home and can be considered a healthy flooring option for you.
What makes SPC flooring a healthy choice is how they are prepared. They are made with calcium powder, vinyl, and stabilizers, which are non-toxic in nature. Hence, you can rest assured that the environment doesn't get harmed while producing them. They do not emit VOC fumes, which can cause potential allergies and respiratory issues for us humans, which does not happen with wooden floorings.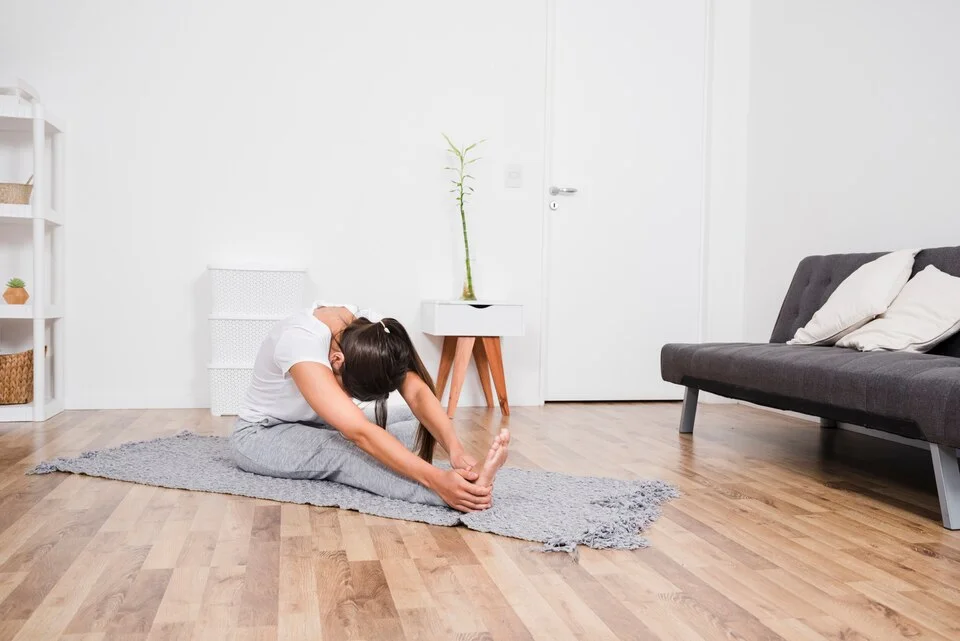 SPC floors are also waterproof and have an anti-slip nature, which can be very beneficial for old people and kids who have great potential to get hurt from slipping on the floors. SPC floors are also fireproof.
Hence, if there is a sudden fire in the house, SPC floors are fire-resistant. Fire-resistant floors can be very beneficial for rescuing people from places of sudden fire. This proves that SPC floors provide you with the double benefit of style with safety.
How SPC Flooring Stacks Up Against Wooden Flooring
So, when it comes to SPC flooring, how does the wooden flooring option stand up against SPC floors? Wood flooring and SPC flooring have very different properties, and both have different health benefits.
Wooden Flooring:
Wooden floors are naturally beautiful and very easy to clean and maintain. Also, wooden floors do not conduct static energy; hence, these floors do not attract dust to them and hence are very easy to clean and maintain.
But wood attracts moisture; hence, it turns into a potential breeding ground for bacteria build-up and even molds. This is the major drawback why people do not go for wooden flooring options because wooden floors are resistant to moisture and require to be replaced when their life is over. , wooden floors constantly face humidity attacks and are made up of soft material, causing easy wear-tear to your wooden floors.
SPC Flooring:
SPC flooring is very long-lasting and is also resistant to wear and tear and scratches. These tiles also do not get dented easily; they are also moisture-proof than most wood tiles.
Unlike wooden flooring options, SPC flooring does not shrink or fade away that easily. They are waterproof hence, very suitable for watery areas like bathrooms and kitchens. SPC floorings are also suitable for areas where temperature variations occur, like the kitchen and balcony.
Also, SPC floors have hypoallergenic features, which makes them very suitable for people who are allergic to many things and also very suitable for kids and hospital floors. SPC tiles are made from recycled materials such as aluminum oxide, grains, stone dust, and stabilizers. SPC flooring does not release harmful fumes, so they do not damage our lungs.
Advantages of Installing SPC Flooring
You may have heard many people give a positive talk about SPC flooring, but what are the exact positive benefits that come with the installation of SPC flooring?
Suitable for Allergy Sufferers
SPC flooring is dustproof and can prevent people from having dust allergies and can prevent dust allergy attacks in people with respiratory problems. Their surface does not attract pollen, so people with pollen allergy issues can feel safe at home.
Easy to Clean
The smooth surface of SPC flooring makes the cleaning process very easy. These tiles require very little maintenance as well. You don't need to use mild cleaning solutions to clean the surfaces of SPC floors, just use a simple dampening mop to wipe off the SPC floors. All these benefits make SPC floors a perfect choice for many homeowners.
Healthier than Wooden Floorings
Wooden floors do not have dust-resistant properties and are easy to dent, and their porous surfaces allow dust to settle in their porous surfaces. Furthermore, wooden floors are not fireproof, which raises a major alert in situations of fire occurrence. The wooden floors are also not moisture-resistant.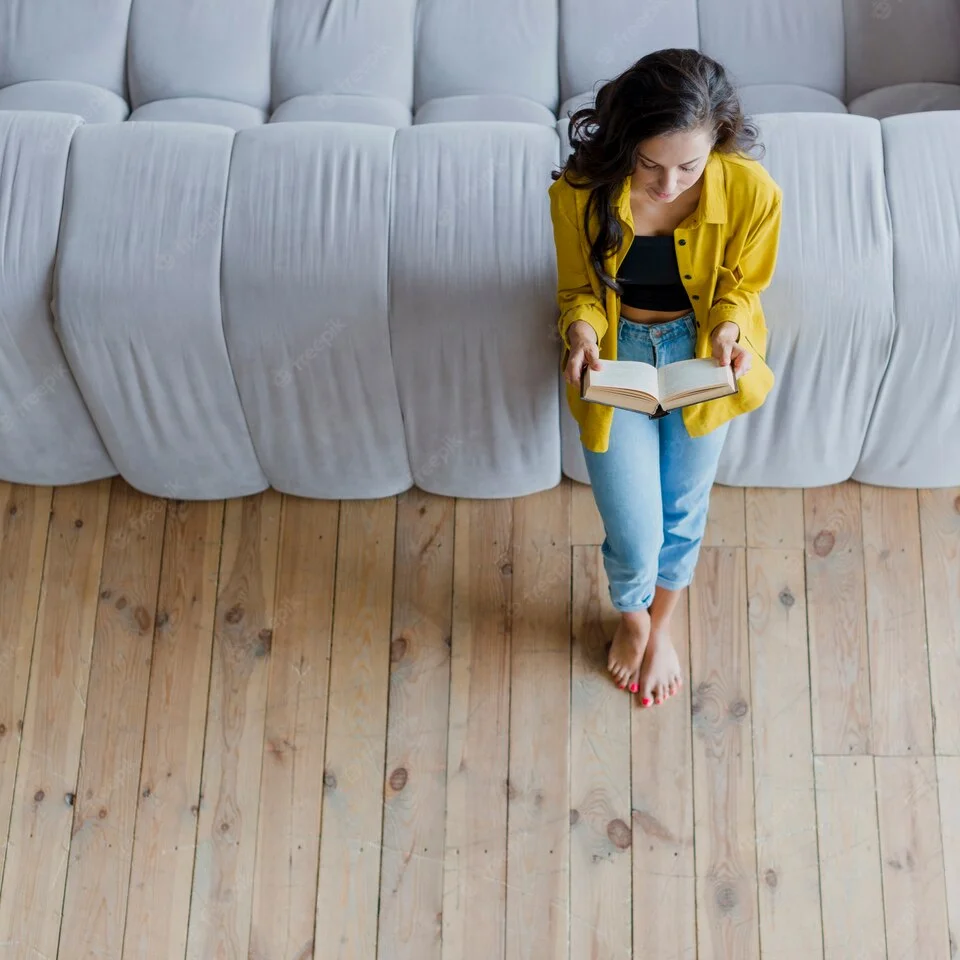 Because of this, they become breeding grounds for molds, which can have an adverse effect on our skin health and can even cause respiratory issues. Next to wooden floors are SPC floors, which can withstand high to low-temperature variations and can also act as thermal insulation. It doesn't attract moisture, making it a healthier choice of flooring.
Is SPC Flooring the Best Choice for Your Home?
Let's know how SPC flooring is superior to wooden flooring for your comfy home when it comes to saving you from common allergies.
Dust Mites
Wooden floors, over time, become breeding grounds for dust mites. Their porous surface makes other allergic particles to be attracted to their surface and stay there. Dust mites are microscopic creatures that are usually found under carpet beds and can spread through tiny holes in wooden floors if not properly sealed. These microscopic creatures release harmful allergens called endotoxins, which can cause allergic reactions in humans like sneezing and coughing, asthma attacks, or watery eyes as well.
Mold
Molds can quickly build up in the wooden flooring, molds make the wooden floors retain moisture and the wooden floors don't dry so quickly after mopping. There are certain types of molds that can cause headaches, sore throats, and respiratory issues. SPC flooring offers a hygienic option because it doesn't have a porous or dented surface. These floors are also dust-mite-proof. All these things make the SPC floors very hygienic as compared to carpet or wood floors. SPC floors do not emit VOC (Volatile organic compounds), keeping allergy-sensitive people free from allergies. Thus, SPC floors can be a healthier choice for you.
Tips to Keep Your SPC Floor Looking Great
Just installing perfect flooring for your home is not enough. You also want them to last for a long time. We'll now share some useful tips regarding the maintenance of SPC flooring.
Clean Regularly
You can either mop or clean regularly or even occasionally per week as per your preferences. You can use plain hot water with a mild cleanser to clean them. Also, you can protect SPC flooring by using towels and letting them dry.
Protect from Scratches and Stains
You can protect your SPC flooring by covering the high-traffic areas with carpets to prevent them from scratches and stains. If you have pets at home, you can trim their nails to cause less damage to your floors from scratches.
Avoid Waxing or Sealing
Do not use wax or sealant on your SPC floors, as it can damage your tiles over time. You can go for periodic cleaning with a mild cleaner, which the manufacturer suggests. The key to regularly cleaning your SPC floors is to maintain the sparkly-looking floors for many years to come.
Conclusion
Get a healthy, safer home floor for your family by choosing a healthy flooring option like SPC flooring. You can either go for traditional flooring, like wood floors, or go for the modern approach by opting for SPC flooring. With the above-mentioned health benefits, we are pretty sure that SPC floors will be a wise choice for you.
Upgrade your home with SPC flooring and create healthier homes by opting for healthier floors. These floors are easy to install and safe flooring suited to modern safety standards. Contact us for more information at info@we8international.com / +91 97263 26301.
---
Article Last Updated: 5th May, 2023
---