Imagine yourself in a dream of a somewhat heavenly feeling. Suddenly, a door appears in front of you, and you enter a classic oasis having shiny walls, sparkly floors, and stunning patterns. Aren't you stunned? Dreamers, you are welcome; it's your home! Now, do you want this place to be your reality? Today, we bring to you in this blog post the captivating realm of marvelous floorboards. So grab a cup of coffee and be prepared to get your home to be floored.
Let's unravel the mysteries of wooden strip flooring. On this journey, we are going to equip you with the knowledge of the wooden strip floor installation process. Pull up your sleeves and cherish amazing craftsmanship and precision with the whimsical touch.
Understanding Wooden Strip Flooring
Wooden strip flooring is the Mercedes of flooring, bringing a sparkly charm to your living areas. Bring the touch of earthly feeling into your house as you picture sleek strips of wood perfectly fitted like a beautiful piece of puzzle for getting a timeless piece. Wooden flooring will astonish you as it has a design for everyone, ranging from classic oak to exotic bamboo; there is a wooden strip floor for every one of you.
So, are you ready to upgrade your home with some next-level flooring experience?
The Role of Proper Installation
When it comes to the installation of wooden strip flooring, it's not just simple flooring, which requires hammering some wooden planks onto the floor and then calling it work for the day. We are going to share some tips and tricks to explain to you the proper installation process of wooden strip floorings perfectly onto your homely space. So, when you walk on them, you are gonna feel awesome.
Let's explain why the installation process of wooden strip flooring is super important. You, as a homeowner, do not want to keep on investing in re-establishing your flooring again and again. As time goes by, you are looking for a long-lasting investment that not only compliments the look of your house but also gives a luxurious feel to anyone who arrives at your home.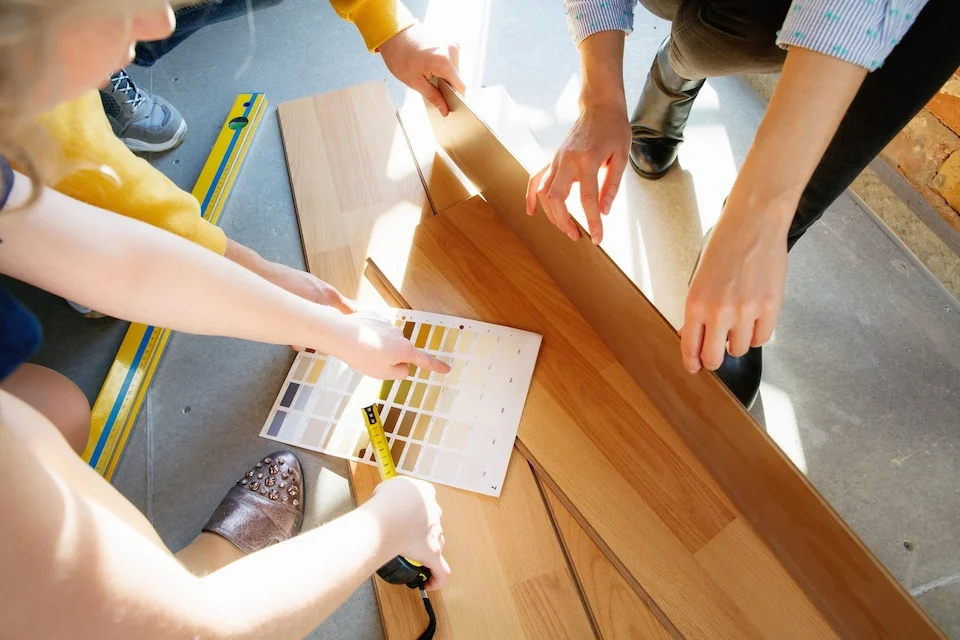 You do not want your floors to make a sound that could scare you in the middle of the night. In addition to this, you don't need to see your floors being away from each piece of wooden plank; an early degradation of your floors would waste away all your investment. This is where your wooden strip flooring comes in for you.
When you take your time to carefully install wooden strip flooring, it can last for a very long time. Does that sound good to you? What are you waiting for? Grab that floor installation kit, unleash the inner perfectionist, and make wooden strip flooring that shines amazingly and starts stepping into the flooring Universe.
Common Mistakes to Avoid
Many enthusiasts could stumble upon the installation process of wooden strip flooring because it's not the work of immature workers. This is what many installation workers will tell you. But still, you want to explore the installation process on your own. Fear not, as we are here to get you there.
Be Precise!
Measure once, measure twice, but be very clear and precise! This is the golden rule of installation. If you skip this rule, mistakes will certainly happen. These mistakes can make you face the trouble of mis-matchingly placed wooden floorings. This can disturb the overall look of your place.
Be Aware!
As we all know, natural wood has an expansion property. Similarly, the wooden flooring needs a bit of room to expand and breadth. When these gaps are filled, and the wooden flooring is too close, it can make your wooden floors scream for help! And you don't want that to happen, right?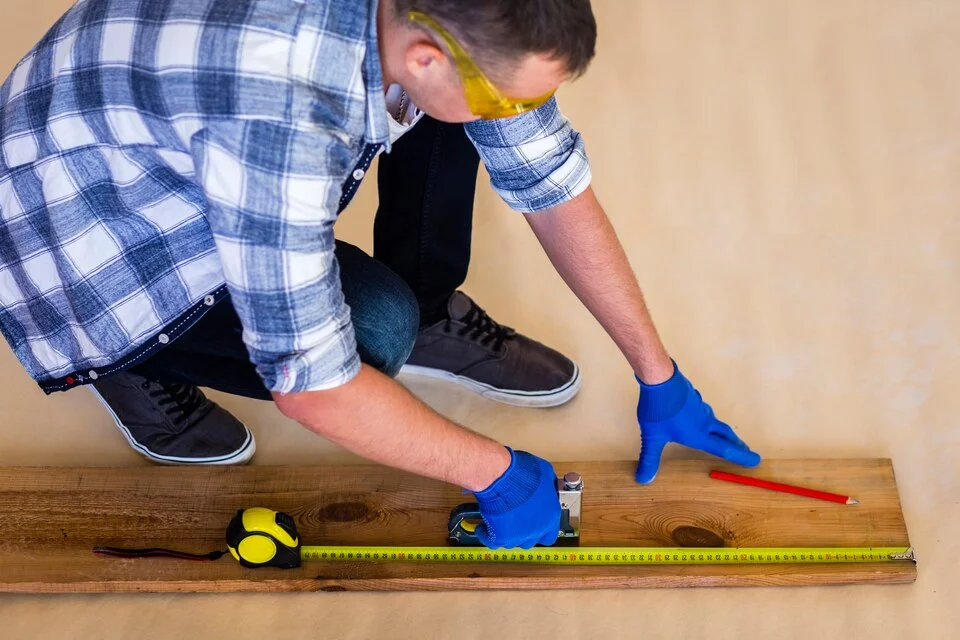 Be Careful!
We have a nice nailing tip for you. Please don't get over-enthusiastic and start hammering the nails onto the wooden floors. Otherwise, your floors can look like a pincushion. Later on, when the wooden flooring expands to breadth, the nails too will rise out, and when summer starts, the wooden flooring may shrink and get the nails rising out too. This could lead to painful toe encounters. Ouch!
Be Patient!
When you try to rush the installation process of wooden flooring, this would be like you are trying to eat a half-baked cake. This is why you need to be patient when trying to install the wooden flooring in your beautiful space. When you follow each instruction carefully, you'll get the results that you wanna see.
You can avoid these blunders and get ahead with the process of floor installation and receive the amazing finished result of having beautiful floors. Get stunning floors that look inviting to your guests and give you a homely feeling. It's time to check our wooden strip floorings.
Finishing Touches and Maintenance
After successfully installing the wooden strip flooring, you get brilliant-looking floors that stay the same for many years to come.
Sanding and Finishing: Give your floors a luxurious spa treatment, and smooth out any rough spots on the wooden flooring by using sandpaper. Create a silky smooth surface and bring out the true beauty of wood. You can add different polishes to your wooden floors to get that rustic-looking flooring.
Maintenance Made Easy: Your floors have the right to get the star treatment and also require some regular TLC treatment. Women can take off their high-heels to not scratch the surface of their wooden floors.
Do remember that you should always look out for your wooden strip flooring and care for it. This will ensure the lasting charm of your wooden flooring for years to come. So, what are you waiting for?
Closing Comments
Here, we talked about the secret tips to install wooden strip flooring, which will make your floors last for a very long time. Embrace the instructions to install your floors properly for them to last longer for years to come. Ensure the elegance that exudes a high-end look.
Let your wooden floors shine brighter than ever. Thank us later and get wooden finish floors. Also, do contact us for more information at info@we8international.com / +91 97263 26301.
---
Article Last Updated: 5th June, 2023
---