Dear readers, you are invited to the exquisite world of amazing tiles. Do you wanna add charming aesthetics to your living space with a touch of elegance and go for vitrified tile flooring for your spaces? Also, do you want your tiles to be durable and appear unique and also stun the visitors who come to your place?
You can rest assured because We8 International, is the top-most manufacturer of tiles in India, which brings quality tiles to you. WE8 International expertises in the kitchen wall tiling. We understand the importance of getting perfect tiles for your kitchen because kitchen spaces come under high traffic areas, susceptible to oil frying, hot temperatures as well as moisture.
Hence, you need to not only look for the tiles which last long but also do not fade away that easily by coming in contact with high temperatures in your kitchen. This is where GVT tiles come in. WE8 International specializes in crafting 30 x 60 GVT tiles which make sure to leave a lasting impression on customers.
Now, let's explore the world of GVT 30 X 60 tiles and delve deeper into knowing about their unique characteristics and their commercial as well as advantages of including them in your flooring project. WE8 International is committed to bringing the assurance of quality and fine variety of tiles.
What are 30 x 60 GVT Tiles?
WE8 International specializes in the area of Kitchen wall tile segment, the tiles made by them are becoming popular choice in both commercial as well as residential spaces. They have a large segment of kitchen tiles.
GVT tiles are known for their lasting durability and visual appeal. These tiles have a glazed layer on them which acts as a protective layer, which makes these tiles resistant to scratches, stains as well as moisture.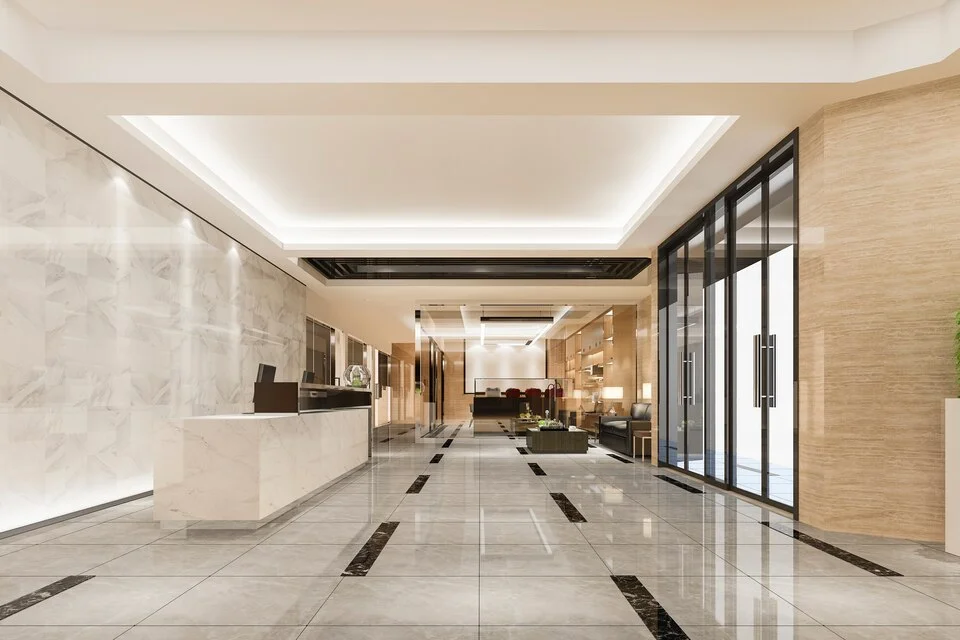 What makes GVT tiles stand out the most when compared to other tiles? These tiles have unique and versatile characteristics and design features and tile patterns with glossy and matt finishes allow you to choose tiles that suit your preferred styles.
These tiles become a wonderful choice to complement and match your flooring according to the interior of your spaces. Even if your choices range from sleek - modern look to slight rustic or traditional classic look, We8 International company has a diverse range of tile collections to meet all your specific needs.
Upgrade Your Space with 30 x 60 GVT Tiles
Kitchen: You can style and upgrade your space by using 20 x 60 GVT tiles. These tiles have elegance that can enhance the beauty of your kitchen and turn your kitchen into a culinary heaven.

Bathroom: You can create the look of an oasis with our unique waterproof 30 x 60 GVT tiles. Convert your bathroom space and enjoy a serene.

Living Room: You can create an attention grabbing, bold statement using 30 x 60 GVT tiles to floor your living space.
You can freely discover tiles which suit your style statement. Also, you can explore endless possible unique tile combos for your residential and commercial spaces. You are heartily welcomed to visit We8 International and experience the world of beautiful functional tiles for your dreamy living space with 30 X 60 GVT tiles.
Benefits of Choosing 30 x 60 GVT Tiles
We8 International's 30 x 60 GVT (Glazed Vitrified Tiles) has tiles for every customer. These tiles offer a variety of advantages mentioned below:
Perfect Size for Installation: In order to enhance the overall look of your spaces, 30 x 60 dimension tiles can be an ideal choice. These tiles comes in flexible patterns to create specific and unique look.

Easy Maintenance and Durability: GVT 30 x 60 cm tiles are scratch, stain and moisture resistant. They assure you with their long lasting nature and easy-peasy maintenance.

Cost-Effective and Efficient Installation: These tiles are easy to install and also cost-savvy. They are excellent for redesigning the floors of your home for impressive coverage under very low installation as well as maintenance costs.

Versatility in Design and Style: Our company We8 International provides for a wide range of tile designs, allowing the customers to find the perfect tile to suit their style in order to transform their home space.

Environmentally Friendly: We8 International company gives too much importance to the protection of our environment, which is why they manufacture their products in the most environment friendly way.
We8 International – The Top 30 x 60 GVT Tile Manufacturer
People are preferring 30 x 60 GVT tiles for several different reasons: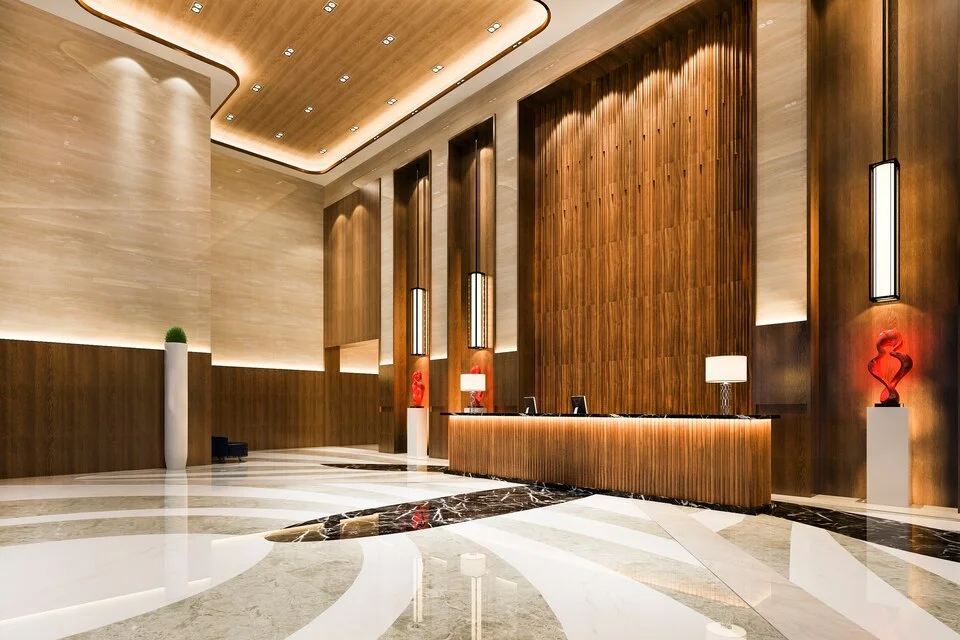 Top Quality Manufacturing: These tiles are manufactured according to standard tiles of dimensions of 30 x 60 GVT tiles.

Wide Range of Designs: These tiles offer an extensive range of specific designs and patterns to meet our unique styles.

Durability and Longevity: Our 30 x 60 GVT tiles are manufactured using high-end products which can ensure the long lasting durability and longevity of their product tiles.

Eco-Friendly Practices: GVT tiles provide not only sustainability but also employ eco-friendly practices. This shows how much we prioritizes the environment apart from our business purpose.
Conclusion
WE8 International is the most trusted brand name in the field of tile industry. We earned it by constantly manufacturing quality tiles of international standards. These tiles offer a wide range of tile options for customers specific needs.
Let's wrap up our discussion about GVT tiles 30 x 60 cm dimensions. In short, WE8 International company promises to deliver a range of tile designs and that too of a standard quality. You can now design a spotless and elegant flooring of your home.
So, if you're searching for top-quality 30 x 60 GVT tiles, Just go to We8 International. We offer an extensive range of designs, and eco-friendly manufacturing practices. Also, we are dedicated to providing you with the best tiling solutions for your home.
Explore our collection today! You can set on a beautiful journey of transforming your spaces into stunning works of art. Contact us for more information at info@we8international.com / +91 97263 26301.
---
Article Last Updated: 10th May, 2023
---