When it comes to flooring, there are countless options available in the market. Whether you take ceramic, marble, SPC, or wooden flooring, you will just get bewildered by the huge list of flooring options.
But, if I were to choose a perfect flooring option from this huge list, I would definitely opt for wooden flooring. Wooden flooring is highly durable and meanwhile has a versatile design collection. And, yeah, the benefits of wooden flooring just don't end here.
So, let's get deeper into facts about why wooden flooring sounds like a perfect choice for your interior space.
Durability and Longevity of wooden flooring
The first and foremost thing that usually makes wooden flooring my favorite is its high durability. We are not going to change our flooring frequently. Are we? It's a lifetime investment. So, we need to choose the one that offers us a long-term partnership. And wooden flooring is strong enough to offer it. Due to its rough and tough features, it becomes the perfect fit for our living area, bedrooms, and kitchens.
Apart from this, wooden flooring is good enough to fight scratches. This will relieve you from the biggest stress of your toddlers or pets just damaging your flooring. So, if you want durable and long-yielding flooring, then believe me, wooden flooring is the one.
Aesthetic Appeal of wooden flooring
We all want our space to look aesthetically appealing, isn't it? Although there are usual flooring options like ceramic and marble, they are never going to make your space look as graceful as wooden flooring does. Why? Because of its versatile design and color collection.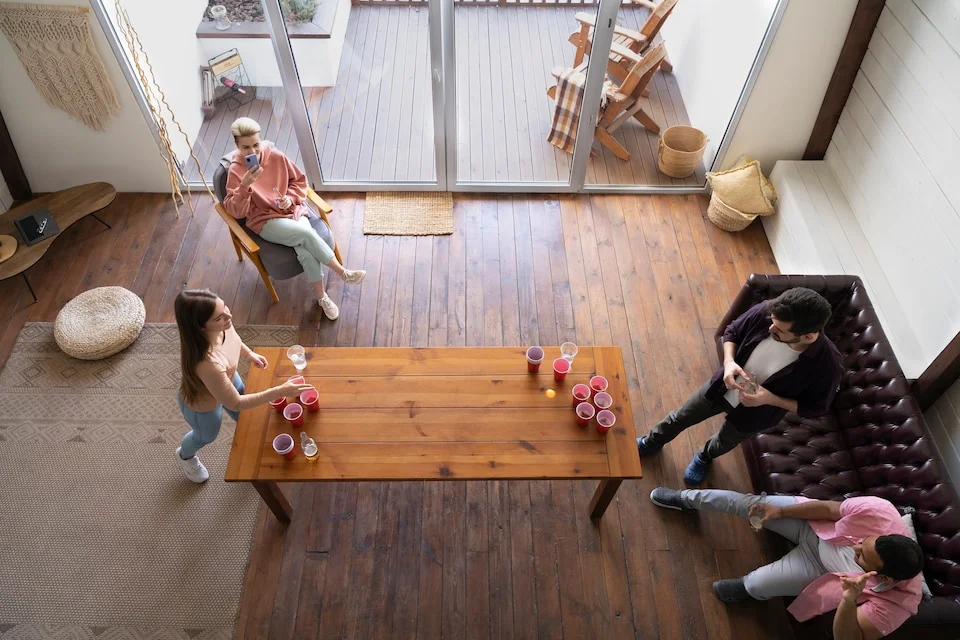 Wood flooring provides endless design opportunities. Choose between light to dark hues and smooth to hard-textures in a beautiful wooden collection - you won't be disappointed!
Wood flooring's variety of designs ensures that it can make any room visually stunning, providing natural warmth and feel within any interior space. Thus, wooden flooring never ceases to amaze with its exquisite beauty!
A variety of wood types and finishes are available
Wood types are plentiful. From maple to walnut and cherry wood varieties, each offers something special in terms of colors, textures, and patterns that bring unique character into our spaces. Each wood species serves its own purpose by giving an aesthetic, original appearance.
Wood types differ not only by design but also by their finishes - some offer matte surfaces while others boast glossy surfaces - so by exploring various wood options with various finishes, you can quickly identify one that best complements the room or space in which they will be placed.
Easy maintenance and cleaning of wooden flooring
One thing that I really appreciate about wooden flooring is how easy it is to keep clean; less dirt requires less effort when cleaning it, though that does not mean your space should go without being regularly maintained and checked upon.
Also, the other best thing is that the wooden flooring is stain-resistant. So, if you have small toddlers who are making your flooring dirty with painting colors, then in my opinion, wooden flooring will turn out to be an awesome option.
Health benefits of wooden flooring
As I said earlier, wooden flooring does not attract much dirt and germs. So, it not only benefits for cleaning purposes but it also proves to be a healthy option. How? Well, as it attracts less amount of dirt and other allergens, it eliminates our chances of getting ill frequently. Moreover, if you are living in an area that is highly polluted, then I would suggest you opt for wooden flooring because other types of flooring will get attracted to allergens much more quickly.
So, if you are the one who wishes to have beautiful and healthy flooring for your space, then wooden flooring is the one.
Cost-effectiveness of wooden flooring in the long run
Many of us might think that wooden flooring might be costly. But this is not the reality. Wooden flooring might take up some of your money in the beginning, but believe me. It will add value to your space in the long run.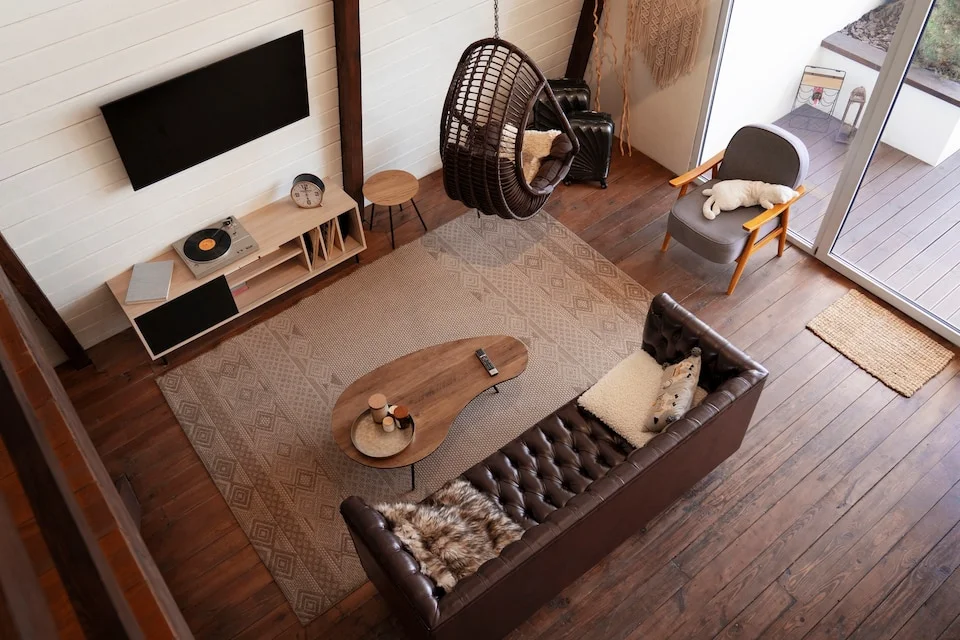 Moreover, there are many other flooring options, like ceramic, that need high maintenance costs. But wooden flooring is not like that. A moderately wet mop will be enough to clean your wooden flooring. That's it. So, if you want to add some valuable assets to your space, then trust me, WE8 International's wooden flooring will be the best option.
Eco-friendliness of wooden flooring
Unlike different floorings, wooden flooring is an eco-friendly option. So, it helps us contribute to saving our degrading environment. And that's the reason why many environmental organizations are promoting wooden furniture and flooring. Also, we all know that wood is a good insulator. So, you can imagine how your wooden flooring will reduce your carbon footprint much more effectively.
Moreover, wooden flooring is also an energy-savior that can help you save your electricity consumption. And less power consumption means fewer electricity bills. Wow! So, if you are searching for an eco-friendly flooring option for your space, wooden flooring is the one you should pick.
Compatibility with underfloor heating systems
Wood flooring provides ideal warmth in cold temperatures by retaining heat better than other forms of flooring, dispersing heat uniformly in all directions, and being compatible with underfloor heating systems - these benefits all combine together to give us that cozy feeling while in hotter temperatures it provides natural coolness - another advantage to wooden floors over their alternatives! Consider what role wooden floors might play for us all year round in different climates.
Conclusion
Now you understand all the ways wood flooring can benefit you in various ways. No other type of floor, like ceramic or marble, can match its durability and longevity; its vast selection of types and finishes allows you to find exactly the perfect match for your space, not forgetting its aesthetic value through various colors and designs!
Wood flooring provides untold benefits. Not only is it cost-efficient but eco-friendly as well - showing its versatility! So our wooden floors truly can meet every requirement to impressive you with its many uses.
WE8 International has been a leading manufacturer and exporter of wooden flooring all across the globe. So, if you are thinking of getting wooden flooring for your space, do mail us at info@we8international.com or give us a phone call at +91 97263 26301.
---
Article Last Updated: 25th March, 2023
---