As modern flooring is changing as per changing times, Wooden strip tiles are becoming a popular choice for people's homes and offices. India produces really good quality tiles, which is why many countries import Indian wooden strip tiles.
What makes these wooden strip tiles so sought after in foreign countries is their exponential quality of elegance when we look at the floors. These tiles give off a unique feel, which the customers like a lot. This feeling is of elegance and warmth, and it also ensures the trust of durability. Wooden strip flooring is starting to become popular in the Indian public as well. Therefore, many architects and homeowners are opting for wooden strip flooring.
These wooden strip tiles are manufactured in large quantities and made according to high-quality standards. WE8 International has been the top manufacturer of wooden strip tile flooring in India for ages.
Their dedication to giving their customers a qualitative service and excellent quality of tiles makes WE8 International a top choice. Their flooring solutions are not only sturdy and durable in nature but have been their long-term standards since they stepped foot into the tiling industry. They are also a trusted supplier of wooden strip tiles not only in India but they have a trusted client base in foreign as well.
For ensuring awesome wooden strip flooring, WE8 International's wooden strip tiles are of high-quality wood, including Teak, oak, and maple wood. The products offered by WE8 International can add not only warmth but also elegance to your house, which makes these tiles an excellent choice for a variety of different places.
Quality and Variety of Wooden Strip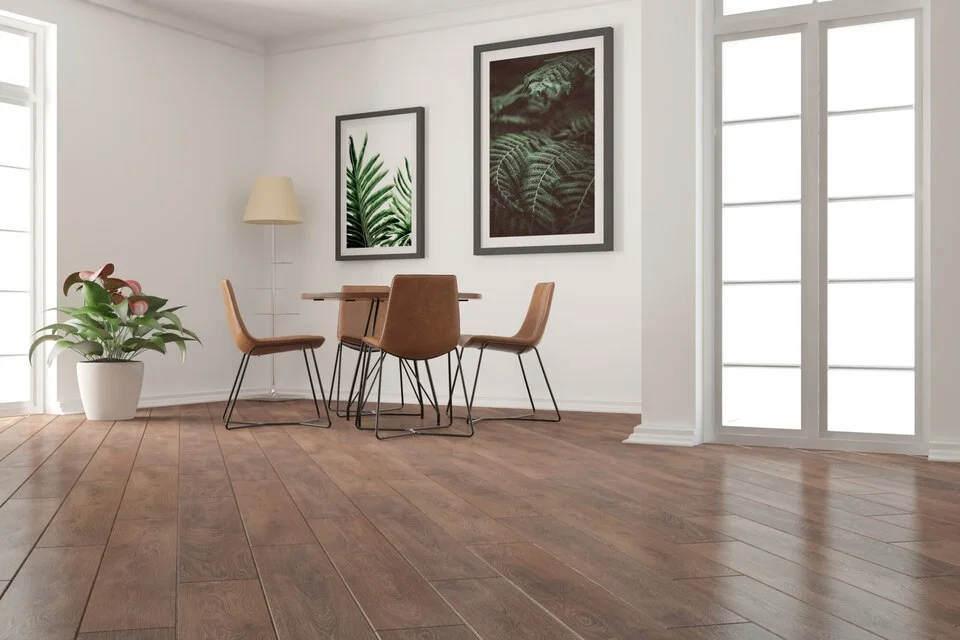 WE8 International has earned a lot of pride in manufacturing high-end quality tiles for flooring solutions. These tiles add a charm of appeal to any place they get added to. This company is soulfully committed to producing excellent tiles from which customers can choose a variety of shades. These tiles bring a fascinating look into their spaces.
For providing the best flooring in the field of wooden strip tiles, WE8 International provides the finest quality wooden floor strips for the floors of its customers. The woods they use have advantages like durability, natural pattern of wood designs, and very good strength to satisfy their customers' requirements for their flooring.
Apart from the excellent quality products, WE8 International offers a variety of different finishes to see and choose from. These tiles range from classic wooden strips to timeless modern options. Also, you get many unique styles to get personalized flooring for your home and offices. These wooden strip tiles are specially used by many interior designers to suit the flooring choices of their customers.
The expert team of WE8 International is soulfully dedicated to tackling the specified needs of their customers' flooring choices. Are you looking for specific wooden flooring finishes or customized solutions for your elegant flooring? These wooden strips are available in a variety of colors, wood tree species, unique sizes, and shapes. If you want to create a perfect solution for flooring purposes, these wooden strip tiles are an amazing choice.
Advantages of Wooden Strips
The most famous choice of flooring in many homes is currently taken by wooden strips. Wooden strip floors are becoming the favorite choice for many reasons.
We shall now discuss some of the key benefits of wooden strip tiles and flooring for your personal and official space.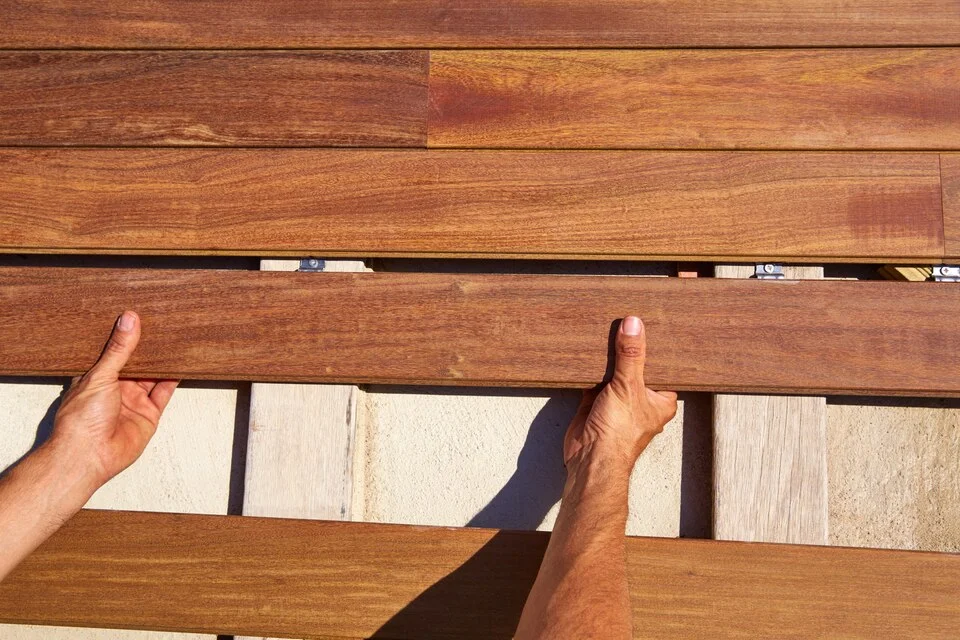 Durability
The wooden strips have the quality of strength and durability. If you maintain this flooring perfectly, these wooden strips can last for a very long time. Also, these tiles are good at being resistant to scratches, and damage also becomes less.
Easy maintenance
Wooden strip flooring requires very low maintenance. Hence, it doesn't require deep, regular cleaning. It just requires simple cleaning, and occasional mopping with a moist, damp cloth will also be sufficient. This gives the owners of the wooden floor spaces a cost-savvy option for cleaning their floors.
Versatility
Wooden strips are a very versatile choice to make a comfy personalized space. Even if you want a modern or classic flooring solution, the wooden strips prove to be a fascinating flooring solution to suit your personalized requirements.
Eco-friendliness
Wooden strips are a sustainable choice for those looking to reduce their carbon footprint. They are made from renewable resources and have a lower carbon footprint compared to other flooring options. They also have a longer lifespan. It means you won't need frequent replacements.
Health benefits
If you wanna protect your feet from cold floors during the winter, Wooden strip tiles are the best choice for you. These tiles do not attract dust pollen or any other allergens. They will improve the air quality of your living spaces.
Also, they won't emit harmful fumes of chemicals like other synthetically made tiles. This plus point makes these tiles a healthier and safer flooring or wall cladding option for your family. Hence, we highly recommend wooden strips as a healthy choice for your living space.
All of the above-mentioned benefits make the wooden strip tiles a smart and healthy choice for any living space. WE8 International offers a huge variety of wooden strip tiles for flooring. Also, they can complete your specific requirements for flooring.
WE8 International- The Leading Exporter of Wooden Strips
WE8 International company is currently the top lead exporter of Wooden Strips in India. We are now listing the key factors that got WE8 International company its lead position in the tiles market below:
Expertise
WE8 International has a team of highly qualified experts who have good experience in sourcing tiles for its customers. This team of experts is dedicated to delivering the finest quality flooring solutions that cater to different kinds of individual preferences of customers.
Quality Control
WE8 International company takes very much interest in maintaining their good quality standards. WE8 always try to bring the best quality products to their customers' table. To provide this quality, the company uses the latest technology for manufacturing its tiles. Also, the company considers the durability factor as a top priority, because of which their customers trust their products much more.
Customization
WE8 International company is committed to uniquely customizing the Wooden strip tiles. They ensure the flooring solutions they provide cater to the specified needs of the customers. The company is an expert in delivering solutions-based approaches to their customers' queries. If you are a customer who is asking for a particular type of wood, style, or finish, you can always reach out to the team of experts at WE8 International. They promise to provide the best solution according to your needs
Range of Products
The company offers a huge range of Wooden strip options related to different types of woods, their finishes, and styles. Also, they have perfect tiles for both the residential as well as commercial demands of their buyers.
Export Experience
After gathering many years of experience being a leading exporting company in the tile market on a global level, WE8 International has achieved its top position in the global international export market.
After analyzing the individualistic needs of a wide range of customers from many different countries, the company has learned about the quickest export routes to deliver the tiles to their customers as fast as they can, within a specified time and best budget. WE8 ensures on-time delivery of products at their customers' door step.
To summarize it all, WE8 International is among the top lead manufacturers of Wooden strip tiles in India. They are experts at delivering the best quality and a wide range of tiles, which you can even customize according to your specific flooring requirements.
Hence, dear customers, if you are looking for international standard quality styles for your next project for both commercial as well as residential flooring, you can look forward to connecting with WE8 International and asking all your queries regarding Tiles. Feel free to contact us for more information at info@we8international.com / +91 97263 26301.
---
Article Last Updated: 13th March, 2023
---