Have you ever wished to have SPC flooring in your interior space? Of course! Who would not like to reap all the benefits of SPC flooring? But, due to the lack of proper knowledge of SPC flooring, you might feel bewildered about how the installation will take place and want to drop your wish.
We're sure if your plan is to install SPC flooring, your first thought will be to compare the downsides with its benefits, right? When you decide to introduce SPC flooring in your interior space, it's important to know both sides of the coin, that is, its pros and cons.
Worry not; as an SPC flooring expert company, we're here to help you get the proper idea about it. Let's know the pros and cons of SPC flooring that we've found after vast testing.
Pros Of SPC Flooring
Durability
It is obvious that your home's flooring is going to remain permanent. It is not like any kind of furniture that you can afford to change frequently. So, you would always want a perfect one-time investment for your flooring.
And trust me, if you want highly durable flooring for your space, the SPC flooring option is the best. We'll explain why. The SPC tiles are highly durable, and they can withstand a high amount of pressure.
So you won't have to worry about them getting damaged easily. Secondly, they are scratch-resistant. It eliminates all the possible chances of your tiles getting scratched. Durability adds an extra layer of security and gives you relaxation if you consider doing SPC flooring.
Water Resistance
Our bathroom flooring gets wet frequently. Therefore, we always need to go for water-resistant tiles for our bathroom flooring. Moreover, such tiles will also be beneficial for our kitchen and laundry areas as well. Fortunately, WE8 manufactures SPC tiles that have a water-resistant nature. How wonderful it is!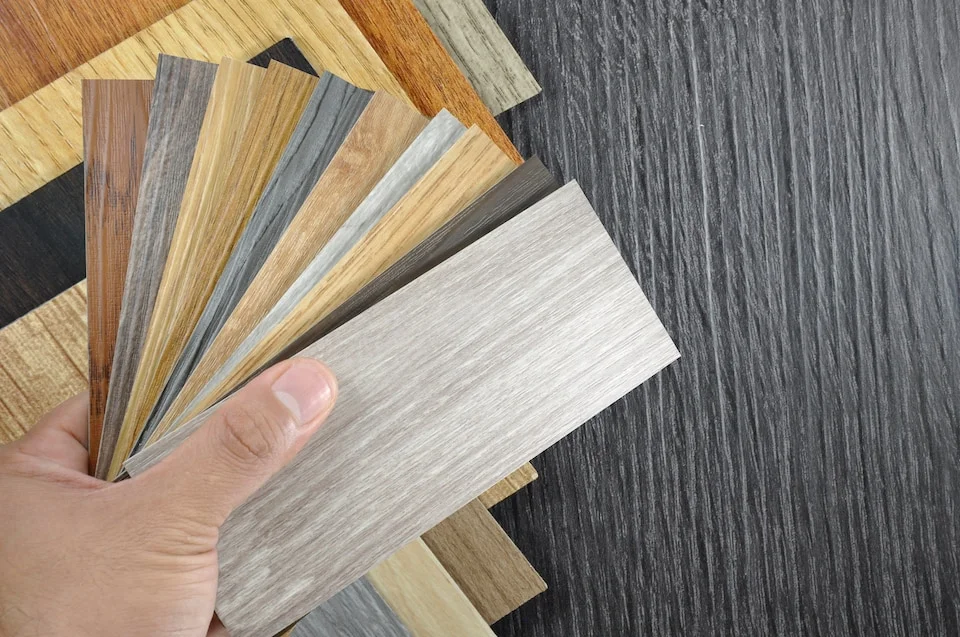 Low Maintenance
We all know how tiresome work is to clean our ceramic tiles, especially the stains. Also, we cannot even afford to have scratches on them. But, thanks to the SPC tiles, which do not require such high maintenance. We do not need to strive to remove stains or scratches from them. You just need a clean cotton cloth for cleaning, and that's it. Your floor will start shining like a star.
Cost-effective
If we consider other tiles like marble or ceramic, they are all a bit expensive compared to the SPC tiles. Also, as I said, SPC tiles require low maintenance compared to the other material tiles. Moreover, SPC tiles give a feeling of natural stone flooring to our interior flooring. So, why choose other tiles when we are getting such luxurious natural stone flooring at a low cost?
Aesthetic Appeal
All the different tiles, like ceramic and natural stone, are highly qualitative but, at the same time, very costly. And I am sure many of you might not be able to afford such costly tiles. So, what to do? Well, SPC flooring is your solution. SPC tile can provide an aesthetic appeal of ceramic tiles, hardwood, and even natural stone through its ultra-wide collection. The tile collection of SPC flooring is highly qualitative and cost-efficient at the same time.
Cons Of SPC Flooring
Difficult to Install
Although SPC tiles are qualitative and highly beneficial for your space flooring, you may find some sort of difficulty in installing them. This is because these tiles would require high technicalities for their installation, which a non-technical person cannot do. So, you would have to rely on highly skilled professionals for its installation.
Can Be Slippery
As we saw, due to their water-resistant nature, you can use SPC tiles for your bathroom flooring. But hold on. We cannot deny the fact that these tiles are a bit slippery. And, having slippery tiles in bathroom flooring can be a bit risky, especially if your family owns toddlers. So, I would suggest you use non-slippery mats in your bathroom area if you are opting for SPC flooring.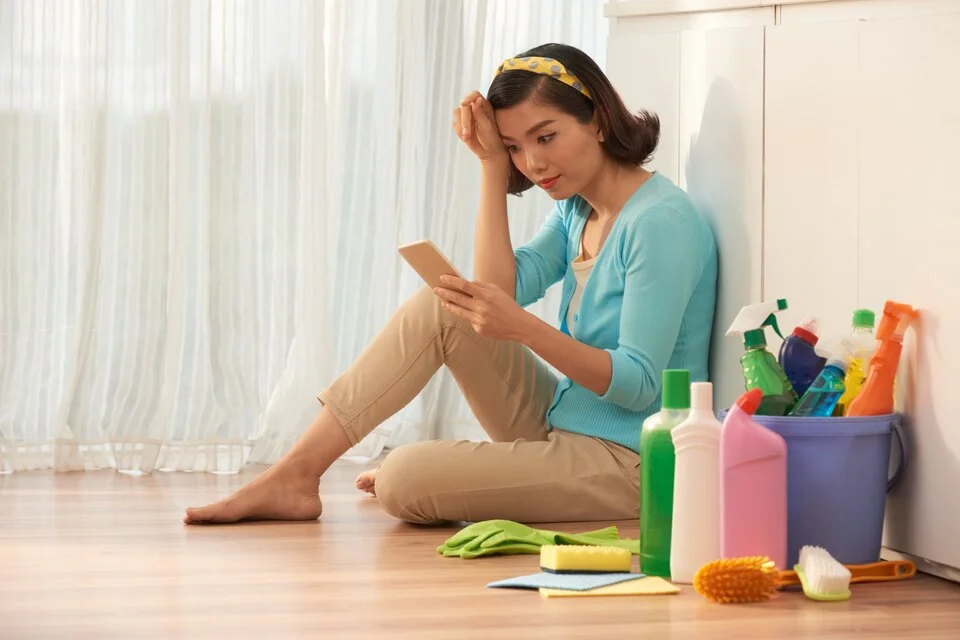 Limited Color Options
Although SPC flooring offers a wide collection of colors and designs, it cannot beat other tiles like ceramic. SPC will always have limited variations in terms of colors and designs. So, if you want to choose from a wide ocean of color and design variations, you should opt for some other type of flooring.
Not Environmentally Friendly
Because of plastic, SPC does not prove to be a healthy option for the environment. So, if you are a nature lover, SPC tiles might hinder your love of nature. Instead, you should consider some other types of flooring that are eco-friendly.
Factors To Consider When Choosing SPC Flooring
Space
Tell me one thing: does every different space in your home require the same flooring? Not at all. Some may require water-resistant tiles, while some may require highly durable tiles. SPC flooring is mostly suitable for bathroom and kitchen flooring due to its water-resistant nature. So, you should not commit the mistake of flooring your every space with the SPC tiles.
Lifestyle
Choosing flooring for your space is not at all easy. First and foremost, you should be clear about the type of lifestyle of your space. Now, you might wonder why. Well, many of you might have toddlers or small pets in your home. So, what type of flooring would you prefer for their safety? Obviously, SPC flooring. Otherwise, you should opt for other options.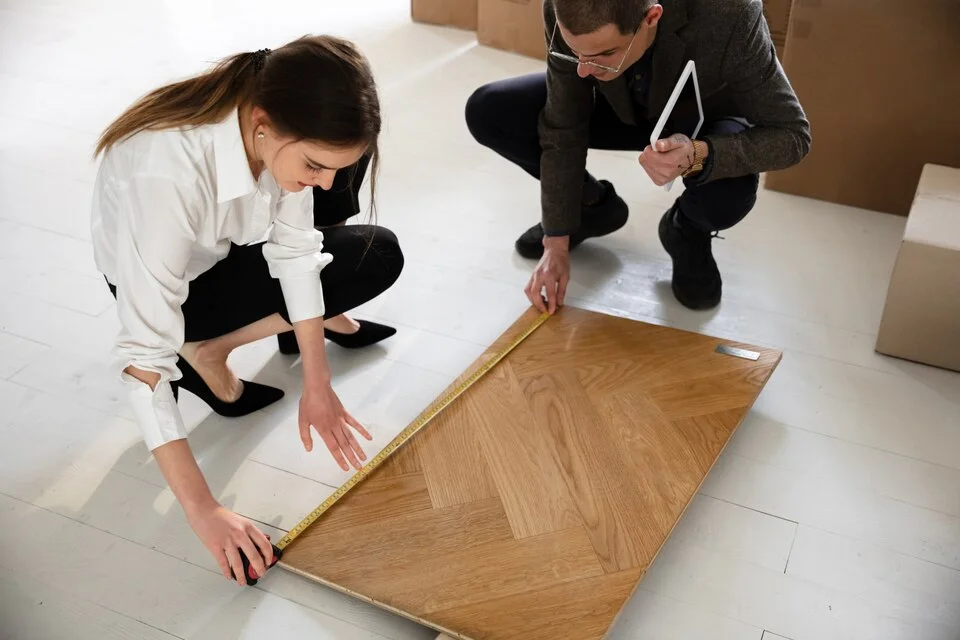 Budget
Before choosing the SPC flooring, you should ask permission from your budget. SPC flooring might have a low cost, but its installation cost might be higher. So, you should always play your flooring-choosing game around your budget.
Climate
It might sound shocking, but climate plays a key role in choosing flooring. How? Well, we all know that different climatic conditions have different levels of humidity. Some might have low levels, while some might have high levels.
So, it completely depends on which type of climate you are living in. If you are living in a high-humidity climate, you should always opt for SPC flooring that is water-resistant. Otherwise, you can choose other types of flooring for low-humidity areas.
So, I am sure that these tactics will help you get the perfect SPC flooring for your space interior.
Conclusion
We all know that SPC flooring can be the perfect and affordable flooring option for our space. But every coin has two different sides. And so, we need to flip the coin to visualize both sides. Similarly, while choosing the SPC flooring option for your space, you need to consider its both positive and negative impacts.
Then, only you will be able to decide if SPC flooring will be suitable for your interior space or not. Moreover, you need to consider some factors that contribute to making your flooring choices much easier.
And WE8 International masters in every aspect of SPC flooring. WE8 has been the leading manufacturer of SPC tiles for 20 years. And with this renowned expertise, we have always been successful in making our clients happy.
So, if you are also interested in getting SPC flooring for your interior space, then without any delay, pin us an mail at info@we8international.com or call us at +91 97263 26301.
---
Article Last Updated: 9th February, 2023
---