Are you planning to upgrade or redecorate your living space? Choosing the right flooring can highly increase the overall aesthetic appeal of your living space. Hence, choosing the right flooring is not only practically important but functionally important as well.
The choice of flooring depends upon people's individual choices. It is affected by many factors, like budget and lifestyle and also a customer's personal taste. In present years, GVT 800 X 1600 mm tiles have emerged as the most preferred choice for many homeowners who have been looking to redecorate their home space according to their choice.
This type of flooring brings long-lasting and low maintenance cost benefits to your living spaces. We will now begin to explore everything that you have to know about revamping your spaces by using GVT tiles that come in 800 x 1600 mm dimensions. These tiles offer an extensive range of flooring solutions and customization options available.
Advantages of using GVT Tile 800 x 1600 mm
GVT(Glazed vitrified tile) tiles that come in the dimensions of 800 x 1600 mm are known for their durability and versatile flooring solution. These tiles are manufactured by firing the mixture of feldspar, quartz, and clay at high temperatures, which makes the tiles a non-porous surface and also makes the tiles long-lasting and easier to maintain. Here are a few advantages of GVT Tile 800 x 1600 mm for flooring: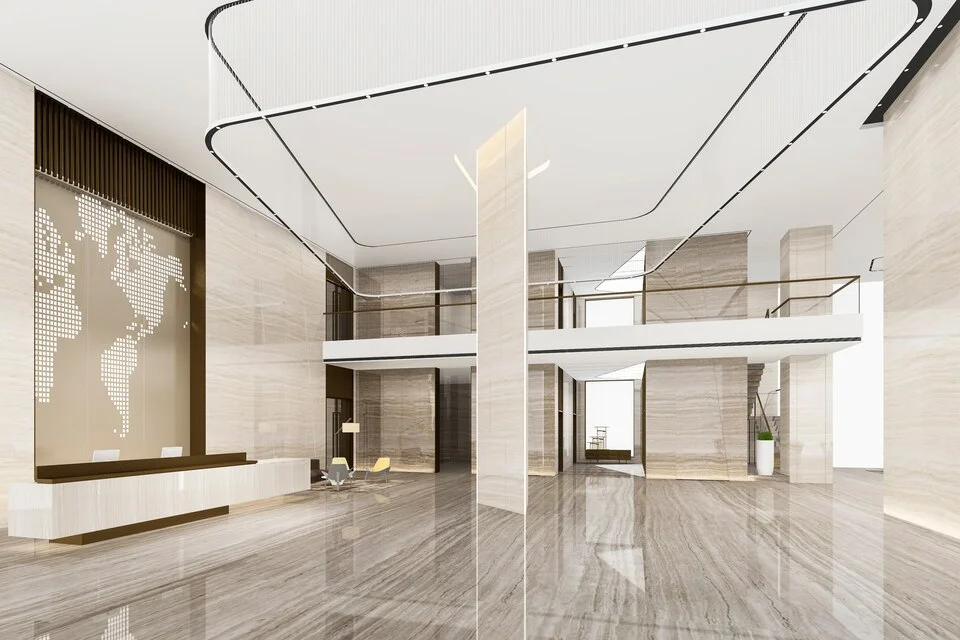 1. Durability
Durability is the main factor that many people consider before going for any brand of flooring for their place. GVT tiles, which come from 800 x 1600 mm dimensions, are resistant to wear and tear over time, even in high-traffic areas like your kitchen space, living room, and bathroom space. You can rest assured if you are investing in GVT Tile flooring, as these tiles are the best in the market.
2. Versatility
GVT Tile 800 x 1600 mm comes in versatile designs and patterns, which makes them very suitable for a wide range of customers by catering to their individual choices. What makes these GVT tiles more appealing to customers is their variety of colors, designs, and patterns. This pertains to the versatility percentage of tile variations suitable for a variety of floorings.
3. Low Maintenance
In comparison to other flooring options, the GVT Tiles 800 x 1600 mm are very easy to clean and maintain as well. These tiles are water and scratch-resistant, are also easier to mop and clean, and do not require mild cleaning. GVT Tile 800 x 1600 mm do not require harsh cleaning mechanisms as they are already tough enough to be scratch resistant, non-porous, and absorb very less stains which makes them easier to maintain.
Types of GVT Tile 800 x 1600 mm
There are many unique features and benefits that come with using GVT tile 800 x 1600 mm. They come in various types. Let's discuss their types below:
1. Wooden finish GVT Tile 800 x 1600 mm
Do you want your floors to mimic the appearance of wooden floors for you? Imagine how that would be. Hence, we bring to you a Wooden finish GVT Tile 800 x 1600 mm. These tiles can exactly mimic the look of natural wood floors.
These tiles are available in various woody colors ranging from light oak to dark mahogany wood. Now, does that sound good? Let's know more! These tiles are much easier to maintain than the maintenance of natural wood floors, which require to be polished from time to time.
2. Stone finish GVT Tile 800 x 1600 mm
Do you want your tiles to look like natural stones to bring a nature-like look into your living space? The stone finish GVT 800 X 1600 mm tiles can do this work of bringing a rocky-natural look into your homes. These tiles can mimic the appearance of a slate and marble texture on your floors.
If you think practically going for natural stone flooring, then this is not a wise choice for you because natural stone flooring can prove to be very costly for you. This is where the stone finish GVT Tile 800 x 1600 mm comes in to kick away this costly burden from you. Hence, stone finish GVT Tile 800 x 1600 mm is an attractive option for flooring your spaces with the natural look of stone.
3. Plain GVT Tile 800 x 1600 mm
If you are a customer opting for plain tiles in different shades and colors, Plain GVT Tile 800 x 1600 mm is for you. These tiles can suit almost any type of wall cladding in commercial as well as residential spaces.
Factors to consider before revamping your space with GVT Tile 800 x 1600 mm
Customers who are looking to redecorate their living spaces with GVT Tile 800 x 1600 mm. They should consider several factors mentioned below:
1. Budget
Budget is a necessary consideration before redecorating your space with GVT 800 x 1600 mm tiles. Without knowing the budget, if you keep on paying, then the time will come when the redecorating cost will go up, and you don't wanna do that, right? And you can't even go for expensive flooring if it is out of your budget, as redecorating costs must also fit into your budget.
2. Lifestyle
In order to redecorate the house of your dreams, you must always consider your lifestyle. Let us explain to you how. See, if you have pets or kids at home, then this makes your floors scratch-prone. This is why a wise homeowner should opt for scratch-resistant tiles or flooring your home.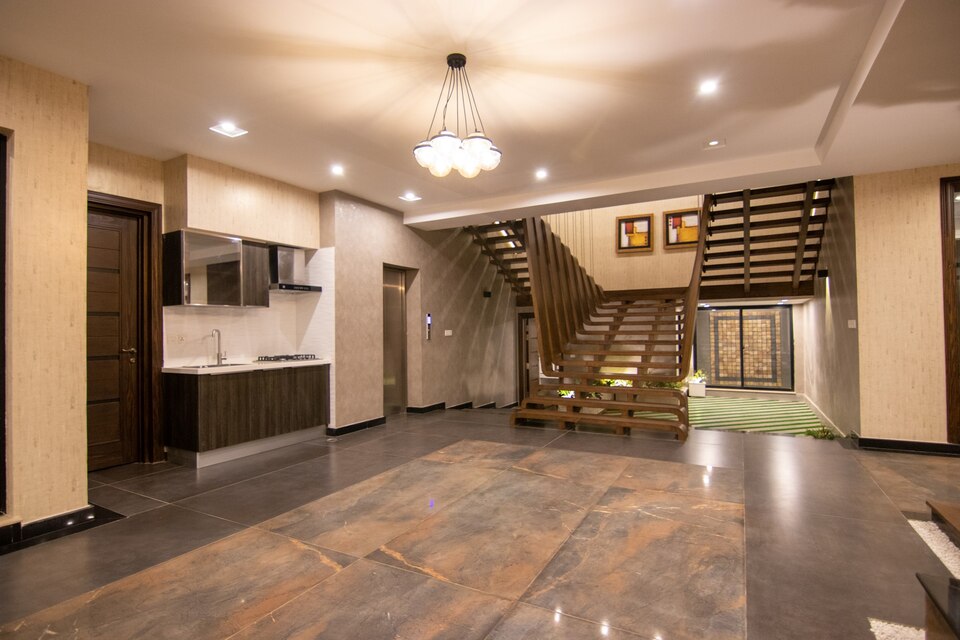 3. Existing Décor
The house owners should know this fact that even if they are redecorating their house, they still can't throw away all their existing stuff in their house. So what should they do before revamping their space with GVT Tile 800 x 1600 mm? You should go after the tiles that match the existing decor of your house and use the new GVT tiles to bring the fresh breeze of air into your newly redecorated house and enhance the overall aesthetic appeal of your house.
Preparing your space for GVT Tile 800 x 1600 mm installation
Now let's tell you about all the things you must know before you bring GVT Tile 800 x 1600 mm to be installed into the assigned area. The steps you must follow before the installation of GVT tiles on your floors are listed below:
1. Remove existing flooring
You must first remove the old flooring from the area on which the new GVT tile 800 x 1600 mm flooring will be installed. You must also remove any old carpets, hardwood flooring, or any old tiles before you start the installation process of new GVT tiles in your house.
2. Clean the area
The area after the removal of the existing flooring should be thoroughly cleaned, and any leftover debris should be removed from the floor before installing new GVT tiles. You must also make sure that the floor is evenly leveled before you start the application process of GVT tiles.
3. Measure the area
Next, you must measure the area on which you want to install GVT Tile 800 x 1600 mm. By doing so, you can calculate exactly how many tiles you will need to order, plus also decide how much margin of tiles you would have to order in case a breakage occurs.
4. Plan the layout
You don't bring the tiles and directly start to install them on the floors. You must first plan the layout of the tiles. Planning the layout requires determining the patterns and orientation of the tiles and also making necessary cuts to make sure that the tiles can perfectly fit into your planned layout.
Installing GVT Tile 800 x 1600 mm: Step-by-step guide
Let's get you a step-by-step guide for installing GVT Tile 800 x 1600 mm: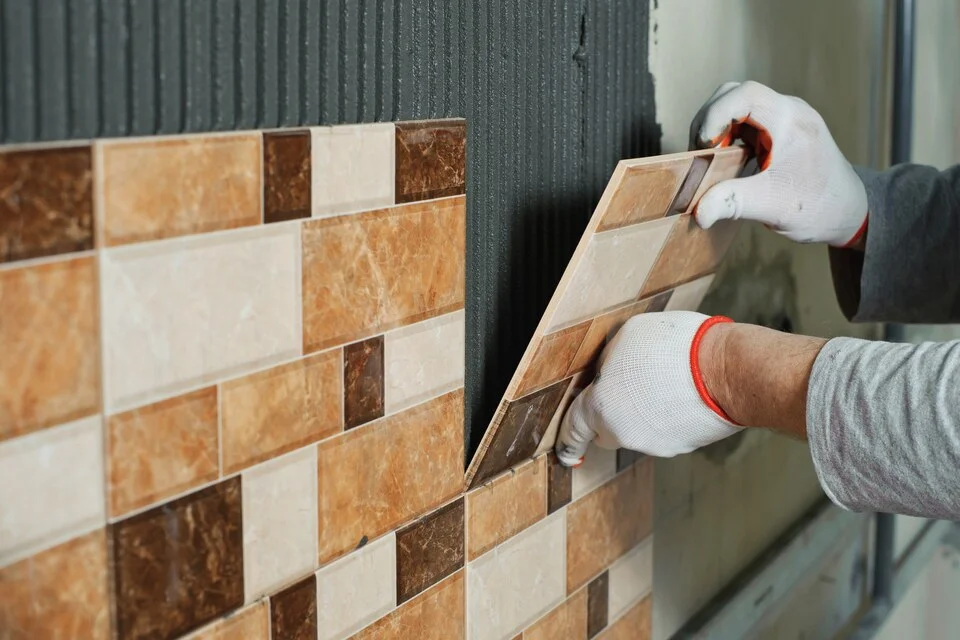 1. Apply the adhesive
You can start installing tiles by applying adhesive onto the surface where the newly bought GVT tiles will be installed. Also, you must ensure that the adhesive is evenly spread out before you start the tile installation process, and use a notched trowel to evenly spread the adhesive.
2. Lay the tiles
The next step is to start layering the tiles so that the tiles don't miss their positioning and spoil the overall look of your floors.
3. Cut the tiles
With careful cutting of tiles, you can fit the tiles on the floors in a precise manner.
4. Grout the tiles
You can fill the gaps between tiles by using grout, and then, after layering the tiles together, leave them to dry out completely so that when you lay your feet on the floors, you experience the divine flooring experience.
5. Clean tiles clean experience
You can use a microfiber soft touch cloth to clean your floors, remove extra grout, and let the adhesive dry completely so that your floors stay fit for years to come.
Maintenance and cleaning of GVT Tile 800 x 1600 mm
Homeowners can take a chill pill because GVT tiles 800 x 1600 mm are relatively very easy to clean and maintain. Allow us to give you a few simple tips for cleaning and maintaining GVT tiles.
1. Regular mopping and cleaning
Imagine a wash basin that hasn't been used for a whole year, but it hasn't been cleaned till that time either. How dirty must it look? Just think how much stained it would be even if you clean it now. Expect the same thing to happen to your floors on which you have invested so much money. Isn't it bad from every angle?
But if you clean it regularly on a frequent basis, you won't have to deal with backache later on because when you clean any space frequently you face fewer problems.
2. Avoid harsh chemicals
When you use harsh chemicals to clean your floors, they might reduce the shine and texture of your GVT 800 x 1600 mm tiles.
3. Fix any cracks or chips
Whenever you find sudden cracks or chipping in your floors, you should immediately try to fix them so that any further damage can be prevented.
Conclusion
You can redesign your floors into dreamy masterpieces by using GVT Tile 800 x 1600 mm and proudly showcase your creativity in an amazing way. You can enhance the visual appeal of your house or official spaces with GVT tiles 800 X 1600 mm. By doing so, you can rest assured because these floors can last for years to come.
Just follow all the installation steps of GVT Tiles 800 x 1600 mm and successfully install tiles on your floors and walls. For any extra information regarding GVT tiles and exploring their different variety Contact us for more information at info@we8international.com / +91 97263 26301.
FAQs
1. Can I use the GVT Tile 800 x 1600 mm for outdoor use?
Yes, you can use GVT Tile 800 x 1600 mm for both internal as well as external applications, as these tiles are resistant to both wear and tear in spite of facing harsh weather conditions.
2. Can we install GVT tile 800 X 1600 mm in both bathrooms and kitchens?
GVT Tile 800 x 1600 mm has a waterproof nature and hence, it can be used in both kitchens and bathrooms. They contain quality features, and one of them is being stain-resistant.
3. For how many years does a GVT tile 800 X 1600 mm can last?
You just have to be regular at cleaning GVT tiles 800 X 1600 mm, and these tiles can last a decade and even more.
---
Article Last Updated: 25th March, 2023
---